11 quick and easy biscuit recipes that are oh-so dunkable
The biscuit is royalty when it comes to sweet snacks. Maybe you're a sucker for a Jammie Dodger, or perhaps it's custard creams or cookies you can make your way through a whole packet of… Not to worry, we've got easy biscuit recipes for all of these, and they're not going to take you hours to make either.
If you fancy baking something new and 'ooh' worthy, we can help there too: carrot cake cookies to stage please! Now all that's needed is a hot brew…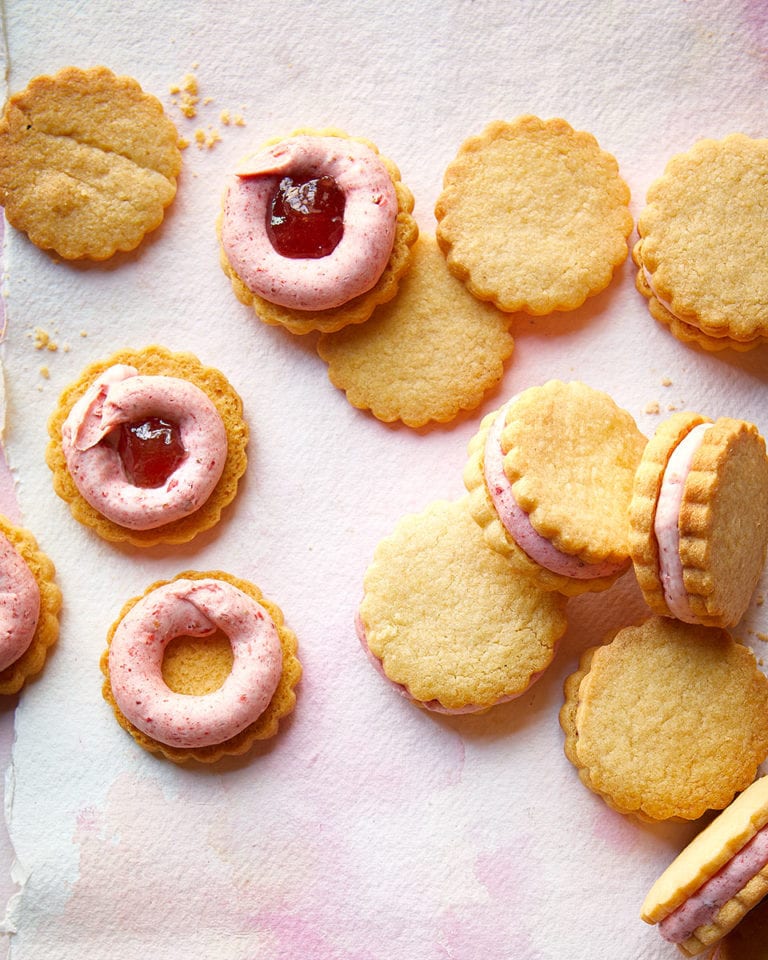 How to make biscuits
Biscuits (or cookies as they're known in the US), are a treat made from flour, sugar and fat (most often butter), usually flavoured with various fillings and toppings, such as chocolate, dried fruit or nuts. They are then shaped (usually into circles) then baked for a short time. Affectionately known as biccies, biscuits are perfect for dunking in tea, but can also be enjoyed with a glass of milk, or on their own. We've brought together our 11 favourite easy biscuit recipes below, all of which will be ready in under an hour.
How to make use of stale biscuits
If you bake a batch and don't manage to get through the lot (not likely…) you can make use of older biscuits by creating a crumble to top baked apples, pears or rhubarb with. Heat the oven to 190°C/170°C fan/gas 5. Whizz 50-100g biscuits in a food processor with 1 tbsp each flour, butter and light brown sugar until the mixture has the texture of large breadcrumbs. Scatter the mixture over the fruit, bake until golden and serve with ice cream. If the weather is warm where you are or you don't fancy a hot pud, whizzed up biscuits also make a great cheesecake base.
Our 11 best quick and easy biscuit recipes
If a Jammie Dodger is your go-to, get the kids involved with making these easy, buttery biscuits filled with spoonfuls of jam. The benefit is you can make many different flavours, you don't have to just stick to raspberry!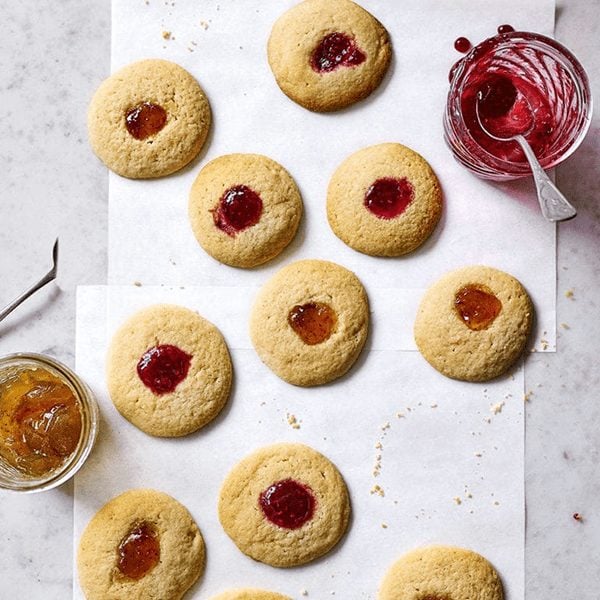 Seriously gooey chocolate cookies
Whip up a batch of these in 15 minutes, and then it's just a waiting game while they bake to perfection in the oven. Serve these gooey, chewy chocolate cookies just cooled with a glass of ice-cold milk, chocolate still melted. There's nothing quite the combination of the warm cookie and the cold milk: heaven.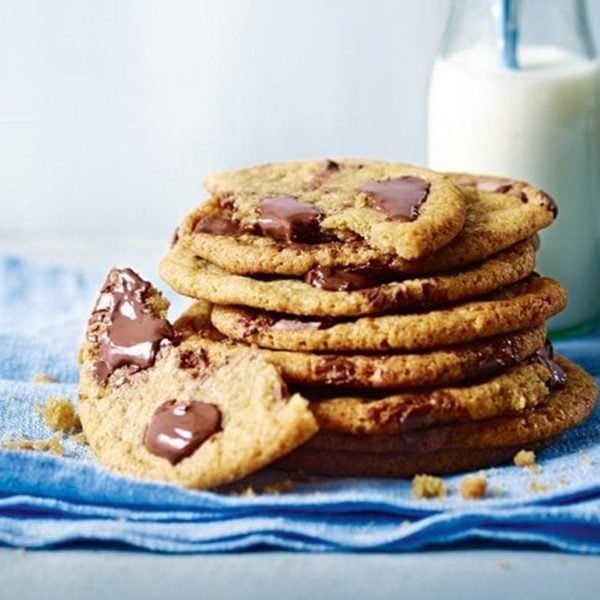 5 ingredients, and 30 minutes are all that's needed for these sweet jigsaw sables: a crumbly brown butter biscuit, with a demerara crunch. These are a great one to make with kids, or to enjoy with a cup of tea and a friend.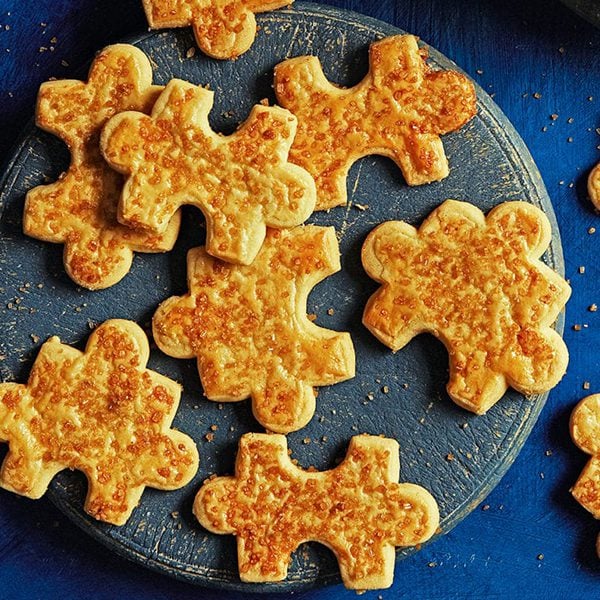 Chocolate and pistachio Viennese whirls 
A Viennese whirl is a melt-in-the-mouth, oh-so buttery biscuit. Usually, they're sandwiched together with buttercream, but we've dipped these beauties in melted chocolate instead for a chic update.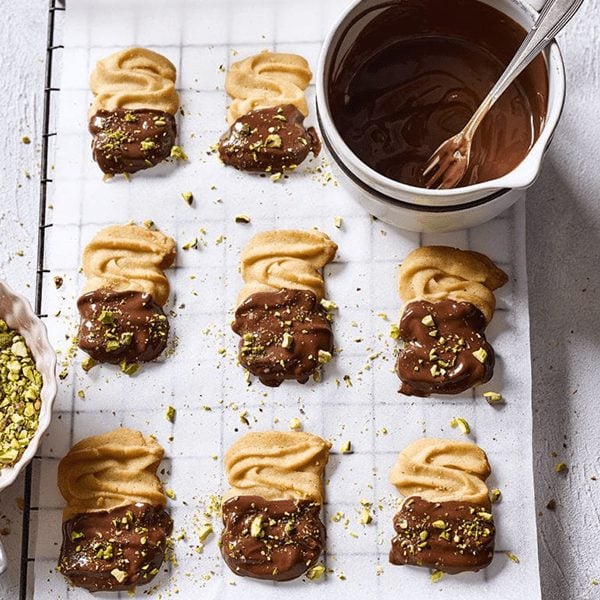 Spread spoonfuls of cream cheese icing over these carrot cake cookies, then sprinkle over chopped pecans and some orange zest, if you like, to serve. This mash-up of carrot cake with golden cookies is all the best things in one snack.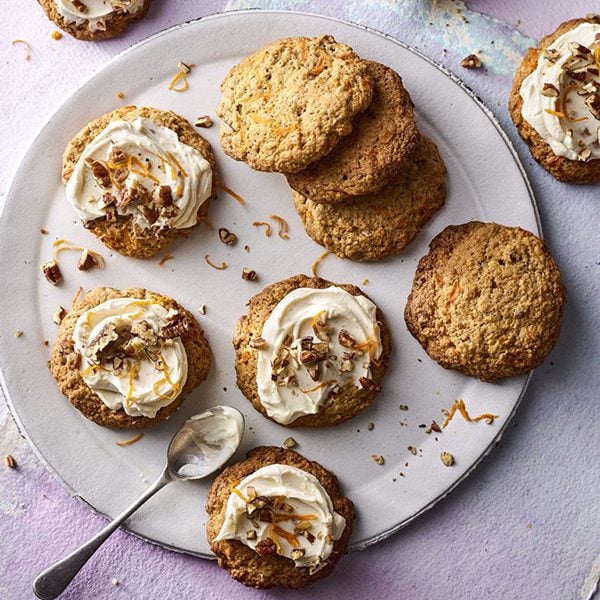 Often called "pan bang cookies" because once they've baked, you give the baking sheet (or pan) a short, sharp bang on the work surface to knock out any air in the puffed cookies; to give them a lovely desired ripple effect. These triple chocolate biscuits are for when just one type of chocolate simply isn't enough.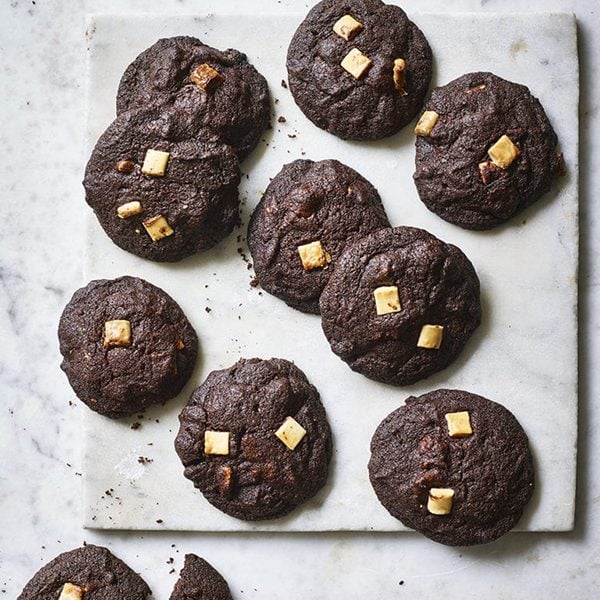 These are going to take you a little longer than a cookie might to put together, but this strawberry version of the classic custard cream is so worth it. Crisp vanilla biscuits are filled with jam and a delicious strawberry and custard buttercream, but you could just as easily swap the berry filling for shop-bought caramel, chocolate spread or peanut butter.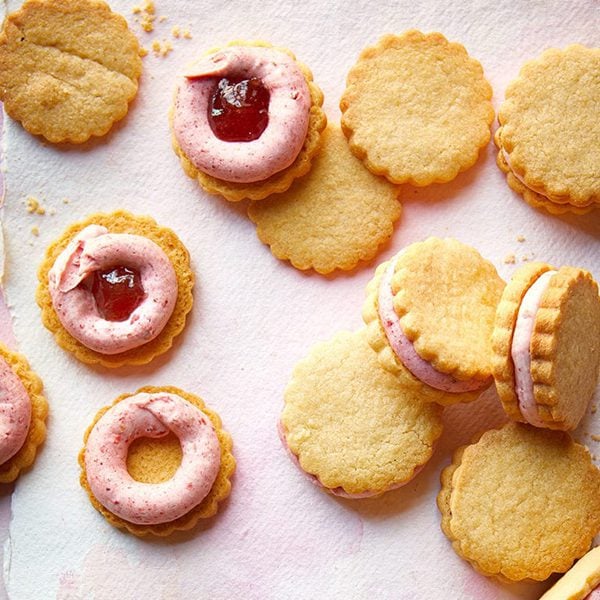 Nigella Lawson's chocolate biscuits
If the cupboards are bare, you can probably still make these wonderfully simply biscuits by Nigella Lawson, which only require four ingredients…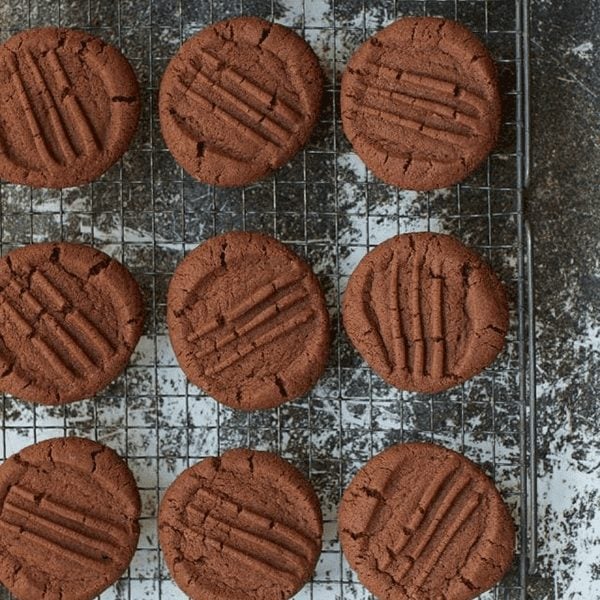 Inspired by the Spanish polvorones, this recipe from Australian cookbook author Julia Busuttil Nishimura is irresistible for fans of almonds. Grinding the nuts is essential – but you can do it in a food processor, or let out a little steam with a pestle and mortar.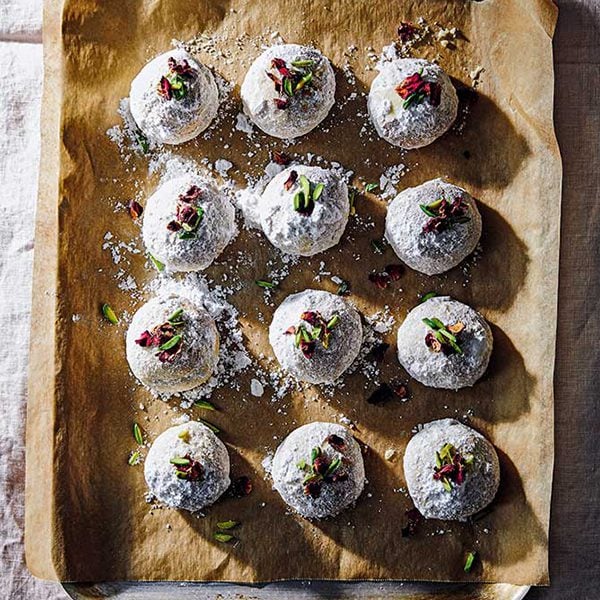 These biscuits are known as Anzac biscuits in Australia, in commemoration of Anzac Day (on 25 April) – the cookies were sent by women's groups to soldiers abroad because the ingredients do not spoil easily. There's a reason they've stood the test of time: they're delicious! And they only take 15 minutes to put together. Enjoy with a cuppa.
If it's vegan treats you seek, hop on board with these chocolate hobnobs, made with rolled oats, golden caster sugar, and vegetable oil with melted dark chocolate spread onto each one. You could sprinkle each with crumbled freeze-dried fruit (such as strawberries/raspberries) for a pop of colour too, if you wish.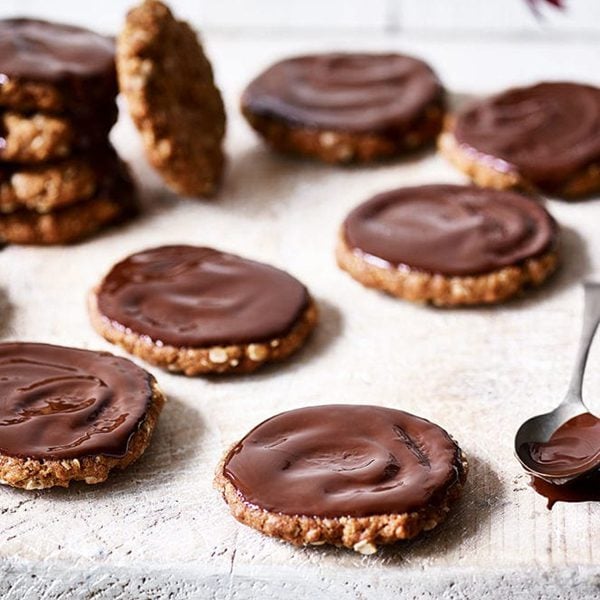 Check out our savoury cheese biscuits here, if that's more your jam.
Subscribe to our magazine
Subscribe to delicious. magazine for HALF PRICE
Subscribe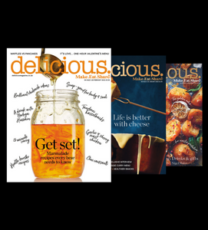 Join our newsletter
Packed with menu ideas, recipes, latest competitions and more...