How to make pancakes and our very best pancake recipes
Looking to learn how to make pancakes? Small details can really mean the difference between a lacklustre pancake and one that has everyone lining up for more. Make this year's Shrove Tuesday a night to remember with these six handy tips on how to make perfect, thin pancakes every single time.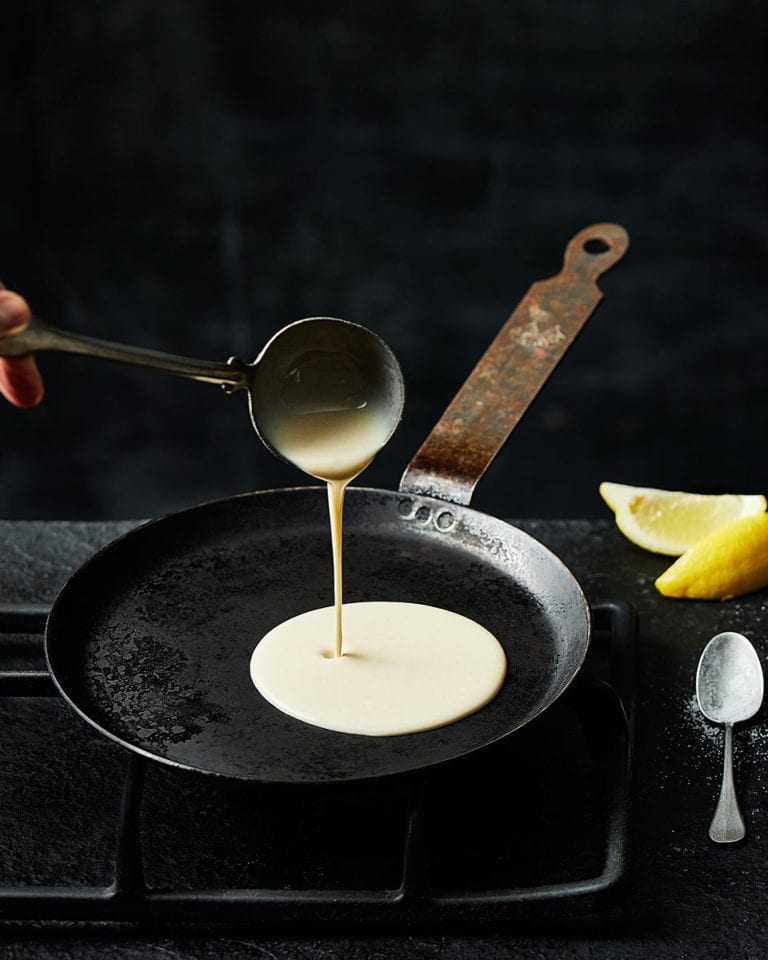 Keen to learn how to make pancakes that come out perfectly every time?
What's the best pancake batter ratio?
It depends on the absorbency of your flour – you're looking for a batter with the consistency of single cream. You can double or treble our core recipe to make as many pancakes as you need. 
Should you rest pancake batter?
Letting the batter rest for a few hours allows the gluten to relax and the starch in the flour to soak up the liquid. The result is a softer, lighter pancake. 
What pan should you use to make pancakes?
Use a heavy-based, non-stick frying pan, as it will distribute a constant, even heat. A shallow lip means you don't have to get too much height when flipping and you're less likely to catch the pancake on the edge as it settles back down into the pan.
How hot should a pan be for pancakes?
The pan needs to be properly hot before you start cooking. If you're using butter for frying it needs to foam when it hits the pan, and oil should have a loose, shimmery consistency. Use a piece of kitchen paper or a silicone pastry brush to brush the fat over the base of the pan. 
When should you flip a pancake?
Allow the batter to cook on the first side for slightly longer than your instinct tells you (if in doubt, lift the edge with a palette knife to check the pancake has some colour). To flip, loosen the pancake with a palette knife, then slide it towards the far side of the pan before you toss. The other side needs slightly less cooking time. 
Should you eat pancakes straightaway?
Pancakes need to be eaten straightaway. Flip and eat. Work like a production line, taking turns. Roll or fold? Your choice.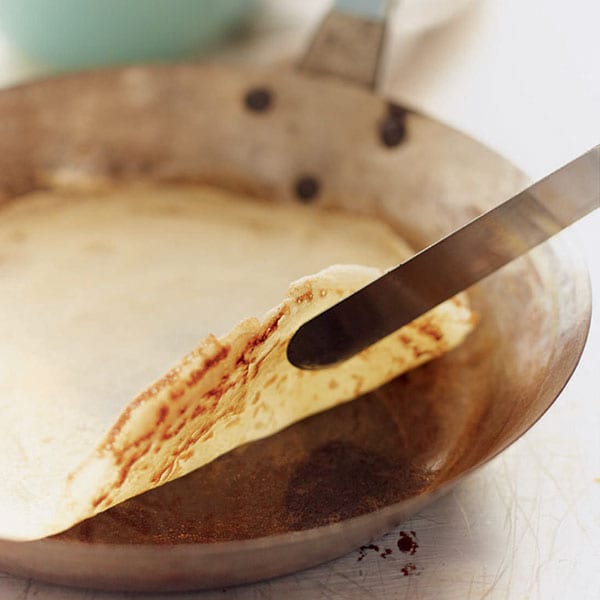 Our best-ever pancake recipes…
Like a traditional soufflé, these pancakes rely mostly on the airy power of whisked egg white to reach their puffed up heights. If you're making them for more than one person you'll need multiple pans, as they're best eaten straightaway. But they're so worth it.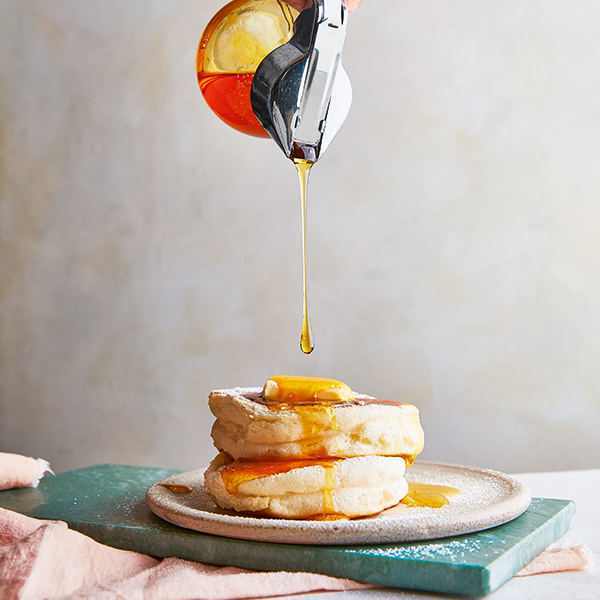 This proper American pancake recipe creates the lightest, fluffiest pancakes. Serve a stack for a decadent brunch or whip up a batch for Shrove Tuesday.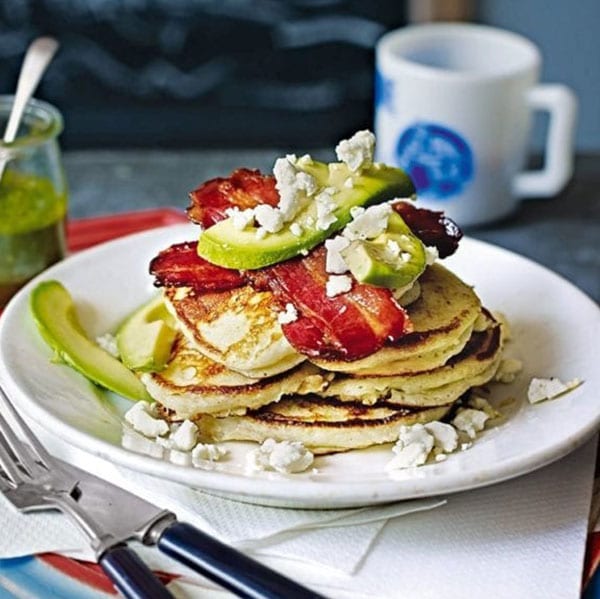 Dutch baby with fruity compote and ice cream
If you like Yorkshire pudding then you'll love this sweet version of the British classic: Dutch Baby. We've served it with berry compote and vanilla ice cream, but custard would work just as well.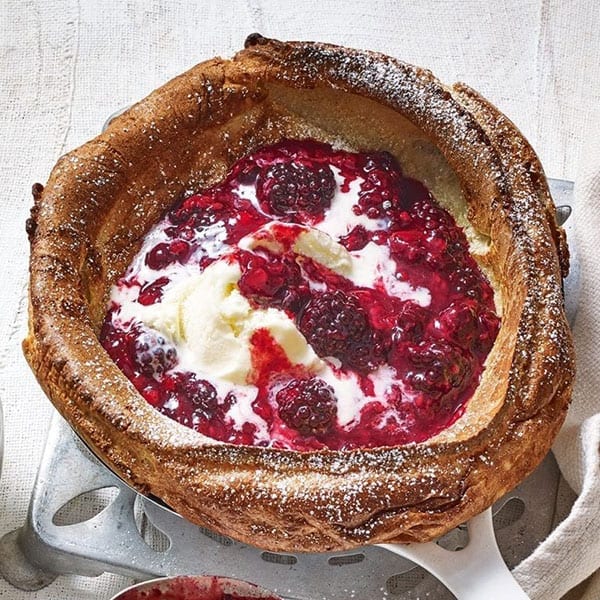 The perfect pancakes made flippin' easy: make Shrove Tuesday a night to remember by following this classic crêpe recipe. We promise it'll have everyone rolling up for more.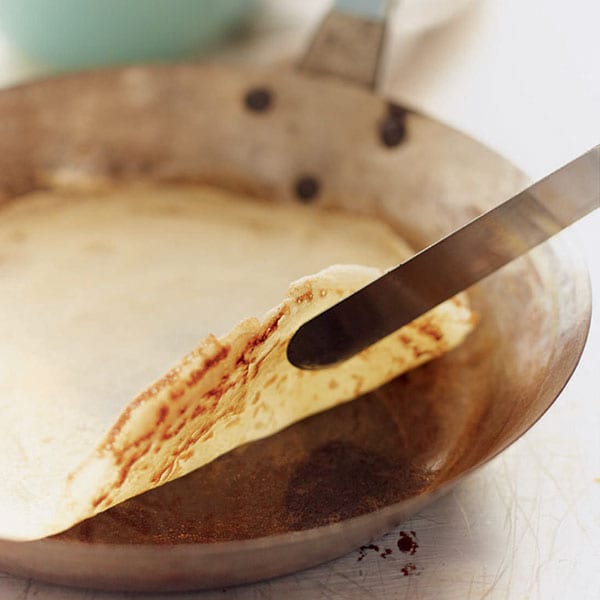 Fans of savoury pancakes will love these lacy buckwheat galettes are baked with spinach, mushrooms and cheese. They'll take you straight to France – perfect served with mustard and dry cider.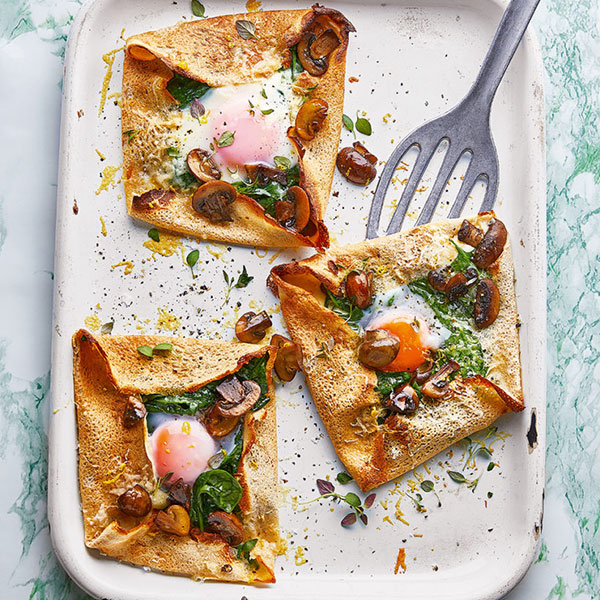 These dairy-free pancakes are made with soya milk and yogurt, making them a great alternative to the traditional recipe on Pancake Day.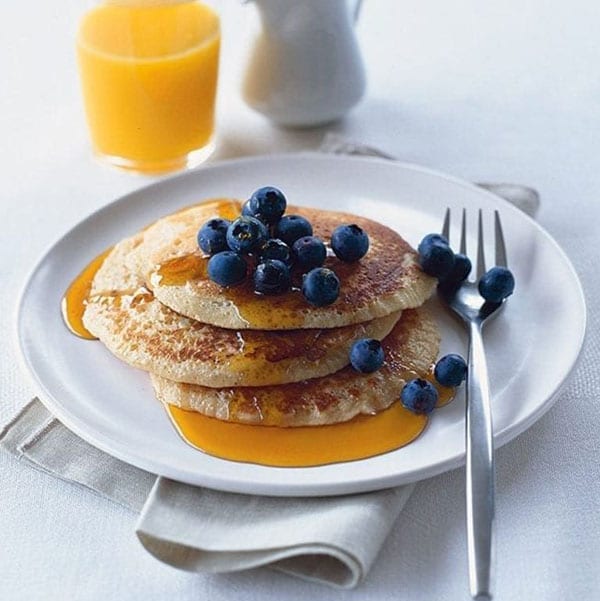 Apple pancakes with toffee sauce
This quick pancake recipe is great for breakfast, or as a pudding served with maple syrup and vanilla ice cream.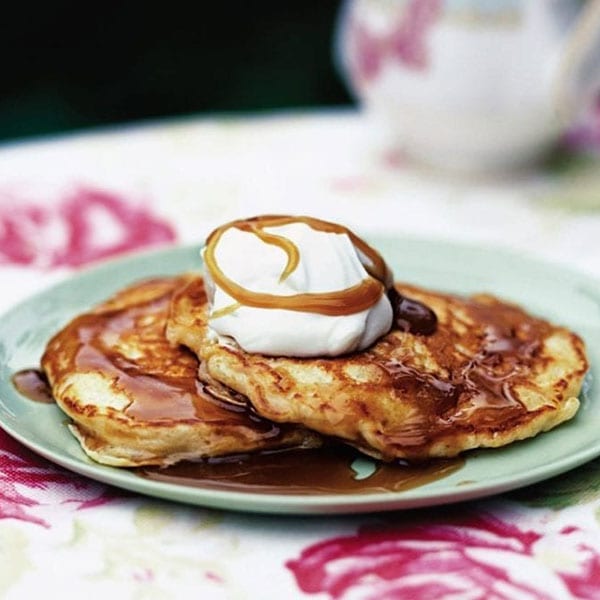 These fluffy pancakes from South India are made with poha (flattened rice) and topped with tomato, chilli and herbs for a pancake with a bit of extra kick.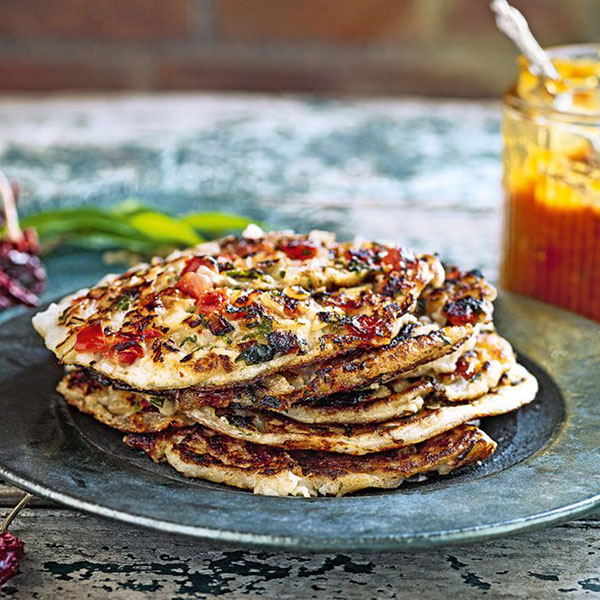 These savoury pancakes, filled with crunchy pickled spring onions, perfectly cooked duck and hoisin sauce, are a far cry from the ones you get from the takeaway.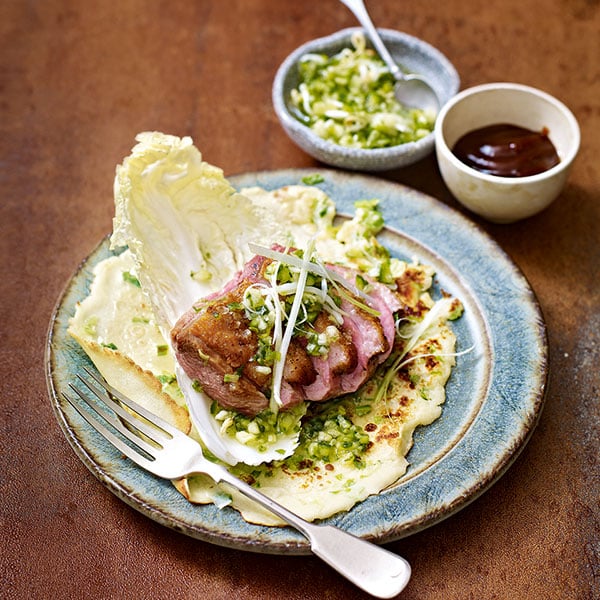 Hungry for more? Check out all of our pancake recipes.
Subscribe to our magazine
Subscribe to delicious. magazine for HALF PRICE
Subscribe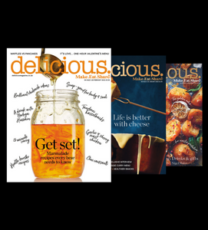 Join our newsletter
Packed with menu ideas, recipes, latest competitions and more...