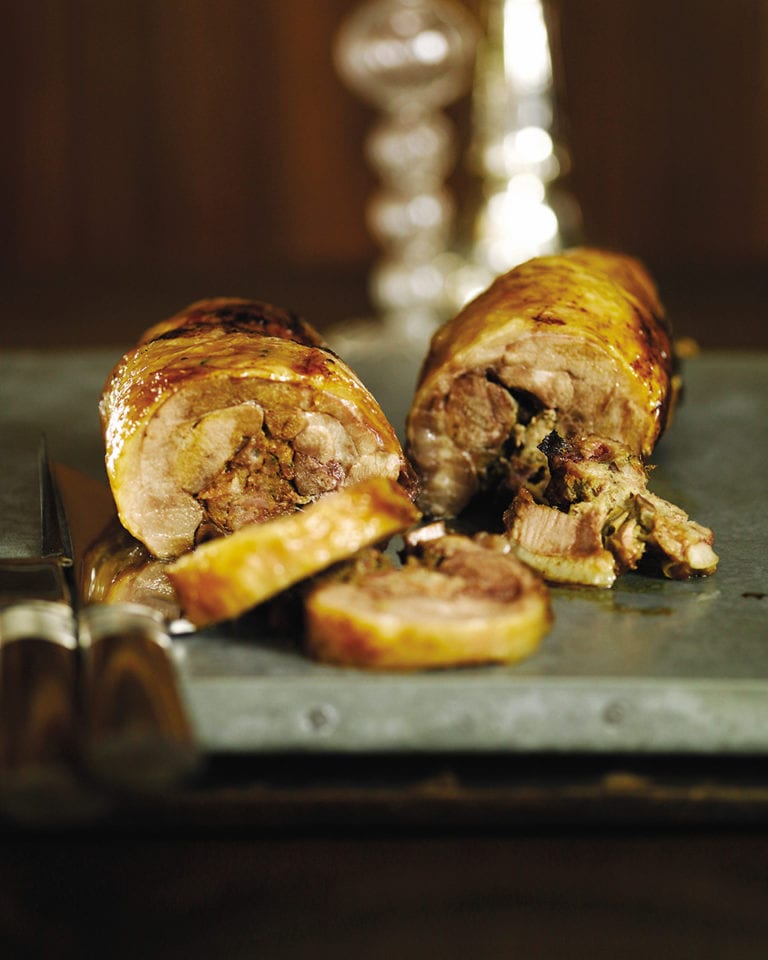 Serves 8, with some leftovers

Takes 40 minutes to make, about 3 hours in the oven for the turkey, plus 30 minutes' resting and 25 minutes in the oven
Our roast turkey crown with stuffed legs is a clever way to cook your turkey and it allows you to prepare it calmly in advance. Carving and serving it is a dream.
Want to make the classic turkey recipe? Take a look at our roast turkey with pancetta, date and sage stuffing.
delicious. tips
When ordering your turkey, ask the butcher to remove and de-bone the legs for you.

A fresh turkey will keep, wrapped, in the fridge for 3 days. To freeze, wrap in a couple of layers of cling film, then two of foil and freeze for up to 1 month.

You can freeze the stuffing for up to 1 month. Or if you can't manage that, just making and freezing the fresh breadcrumbs is a fantastic timesaver.

To bone out turkey legs pull the legs away from the body and cut along the natural line between the thigh and the body to remove the leg joints in one piece. Repeat with the other leg. Use a sharb knife to cut along the thigh and drumstick to expose the bone. Slide the knife underneath the bone and cut to remove the entire bone. Cut away the sinew. Repeat with the other leg.