16 tinned fish recipes that are quick, easy and budget-friendly
Do you have a tin of tuna, sardines, mackerel or anchovies sitting in your cupboard? Great – you're already halfway to a tasty meal. Discover some of our best tinned fish recipes from quick pasta dishes and family dinners to truly stunning sides.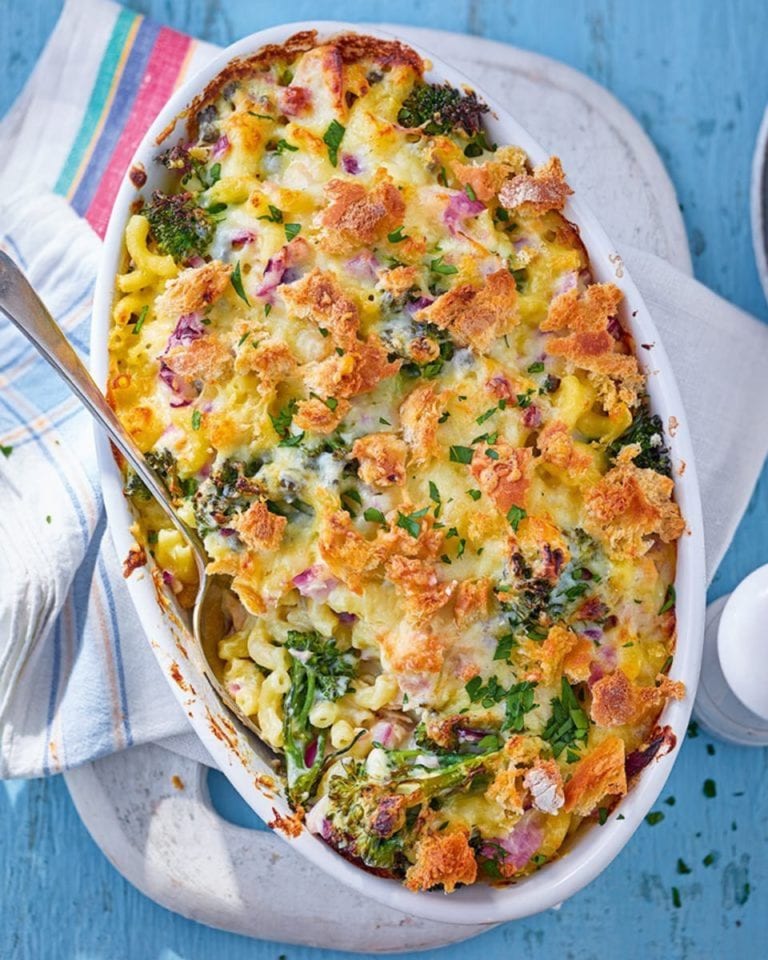 Tinned tuna is one of the most popular, thrifty and versatile options of the tinned fish family, which is why we've dedicated a large portion of this guide to recipes using this purse-friendly ingredient. Cheaper still are tinned sardines, which are just as good enjoyed on toast as they in our easy fishcakes and speedy salad. If you're not a fan of sardines (they often contain a lot of bones), tinned mackerel makes a meatier alternative and could easily be used instead in any of our sardine recipes.
And let's not forget about the underdog of the tinned fish world: anchovies. Just a couple of these salty fillets can work so much magic in a dish, from a tasty tonnato to pasta sauces. Their intensely salty flavour means they're often used as a seasoning  too, so that even the most sceptical will enjoy cooking (and eating) these small-but-mighty fish.
Give one of our tinned fish recipes a go and discover a whole new world of cooking – beginning with the contents of your kitchen cupboards.
Our best tinned fish recipes…
Sardines with watercress salad
A 10-minute salad that combines just five easy-to-find ingredients: sardines, lime, watercress, radishes and avocado. Bingo.
Pork fillet with cheat's tonnato
Tonnato is a rich Italian sauce made from tuna, anchovies, mayonnaise, lemon and capers. You can serve it in lots of different ways – try drizzled over vegetables or spread in sandwiches – but we've served it here with pork fillet and a peppery salad for a quick family dinner.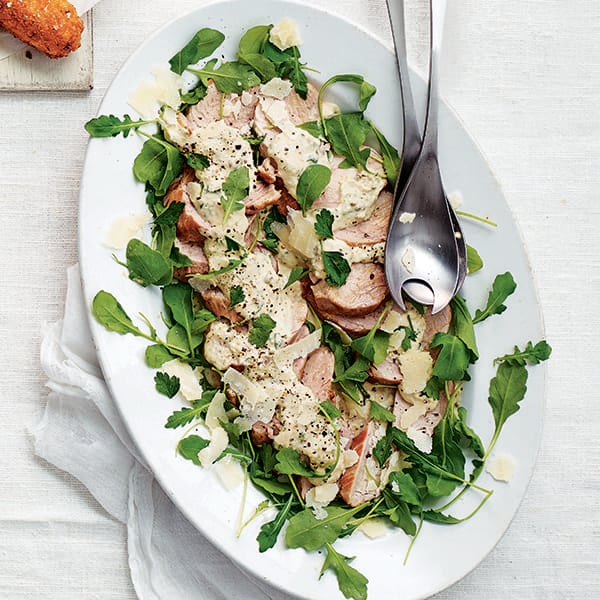 We've transformed this classic French salad – tuna nicoise – into a healthy and filling pasta dish. It's super high in protein too, from the tuna and eggs.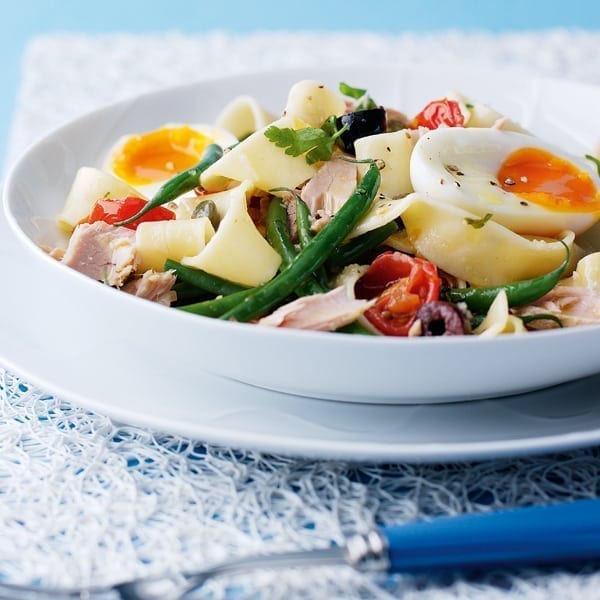 Whether you're feeding kids, cooking on a budget or need something quick when you walk through the door, tuna pasta salad makes the cut every time. All you need are five ingredients (three of which are store-cupboard staples) and less than half an hour to rustle this one up.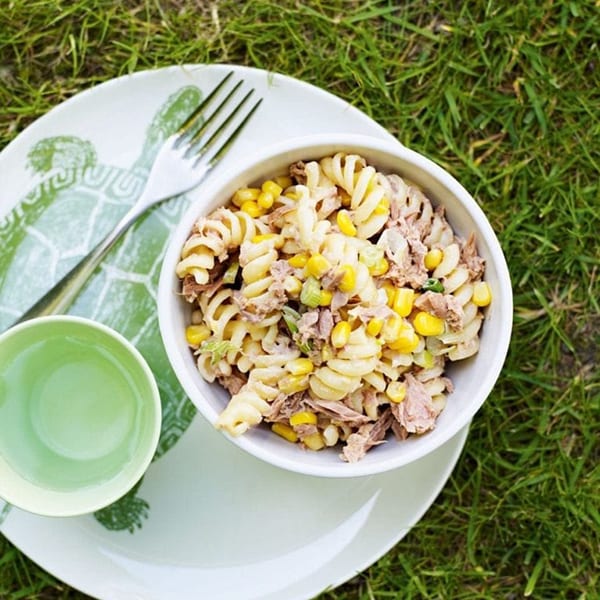 Pasta with anchovies and capers
You don't need lots of ingredients to make this pasta dish, but a few really tasty ones will go a long way. Try this sauce made from anchovies, capers, garlic and lemon for a speedy 10-minute dinner.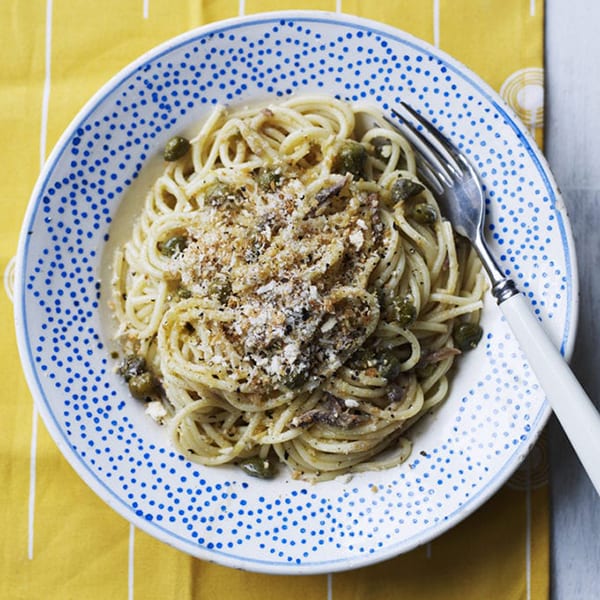 Rice with chicory, tuna and orange cream
We can't take our eyes off this mesmerising rice salad. We've used black rice for dramatic impact (but you could use brown, white or red if you prefer) and have stirred it through a creamy tuna sauce, before serving with a little chicory and coriander. It would make a beautiful side as part of an alfresco lunch.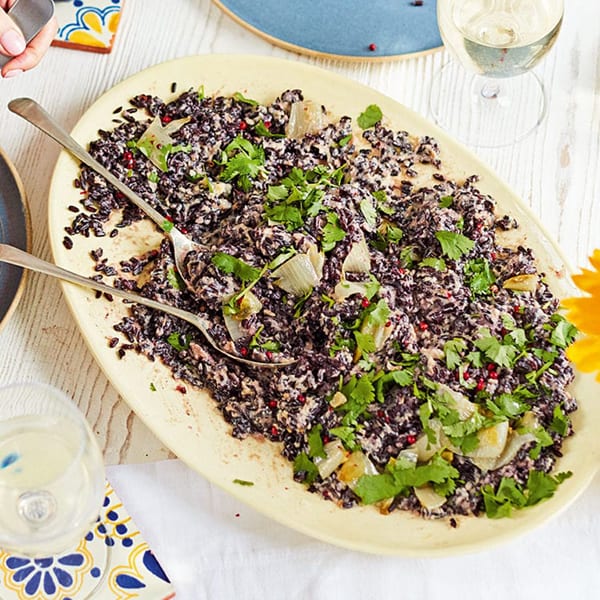 Quinoa, tenderstem broccoli, avocado and tuna salad
There's so much nourishing goodness packed into this hearty salad that you're bound to feel invincible after just one bowl!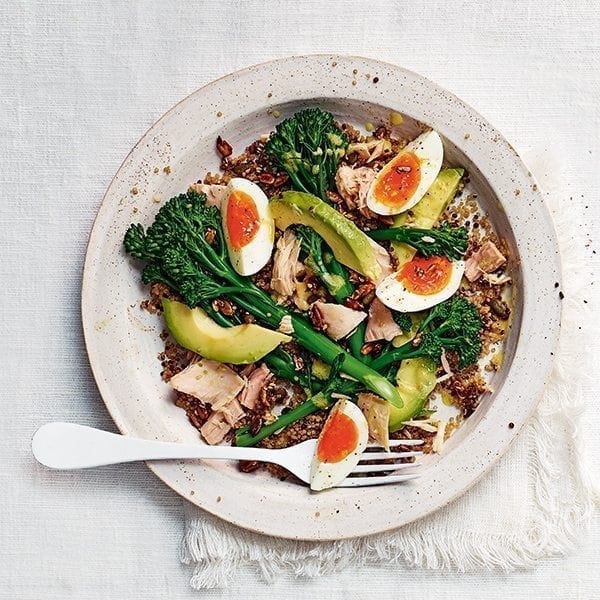 Winter panzanella with chilli, broccoli and anchovies 
Panzanella is a Mediterranean dish typically associated with summer eating, but we love it so much that we've created this winter version made with crispy bread (of course), chilli, broccoli and anchovies.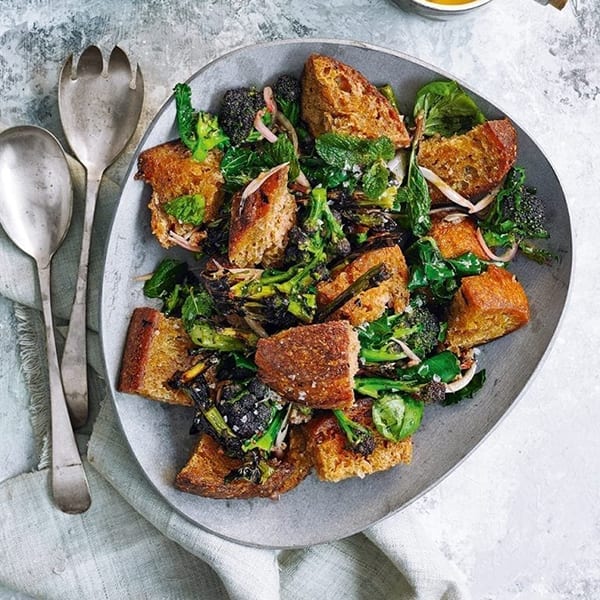 Low-fuss, inexpensive and quick pasta dishes are always on our list of go-to recipes. Try this 15-minute tuna linguine which we've pepped up with chilli, parsley and lemon juice.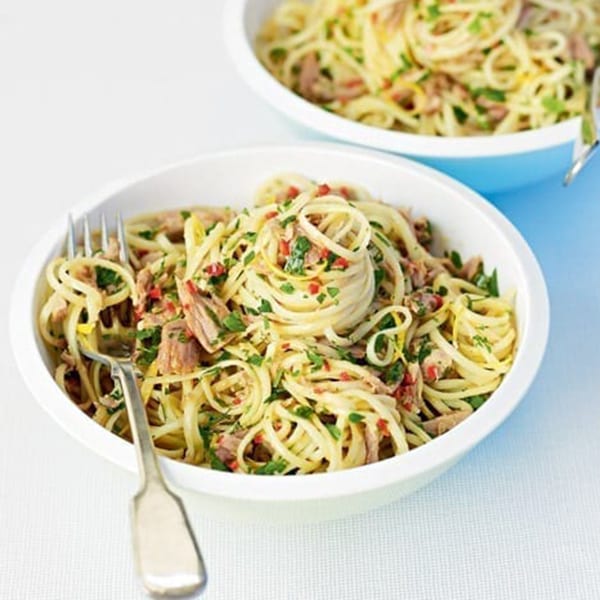 Roasted tomato and sardine salad
This recipe states to use fresh sardines but you could easily swap them for tinned if you're short on time. We recommend using really good-quality sardines in olive oil for the best flavour. Tinned mackerel would work well too!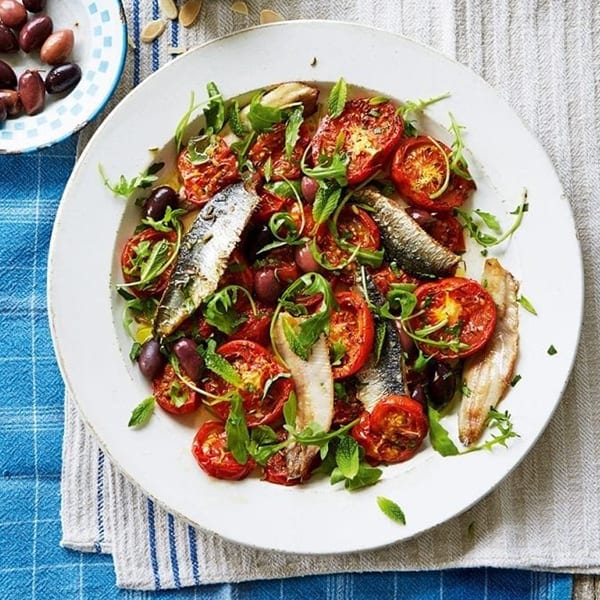 All hail our crunchy-melty tuna pasta bake! It does exactly what it says on the tin.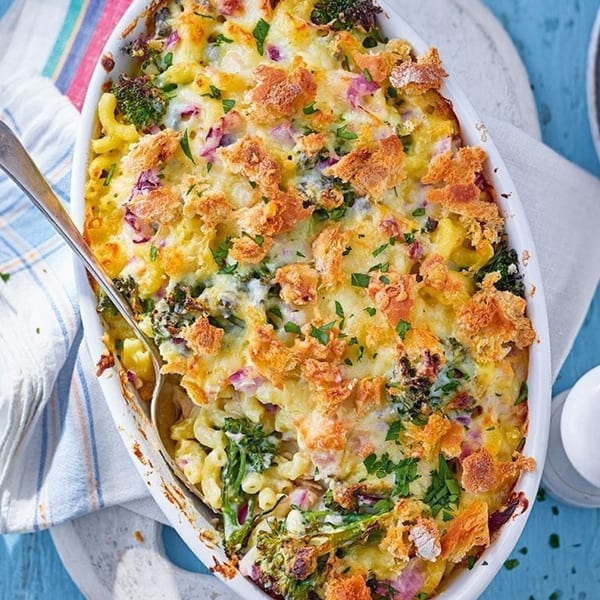 Fishcakes make a thrifty meal and are great for using up lots of leftover ingredients, such as mashed potato, herbs and spring onions. Try this recipe using tinned sardines, then serve with a crisp green salad and lemony mayonnaise.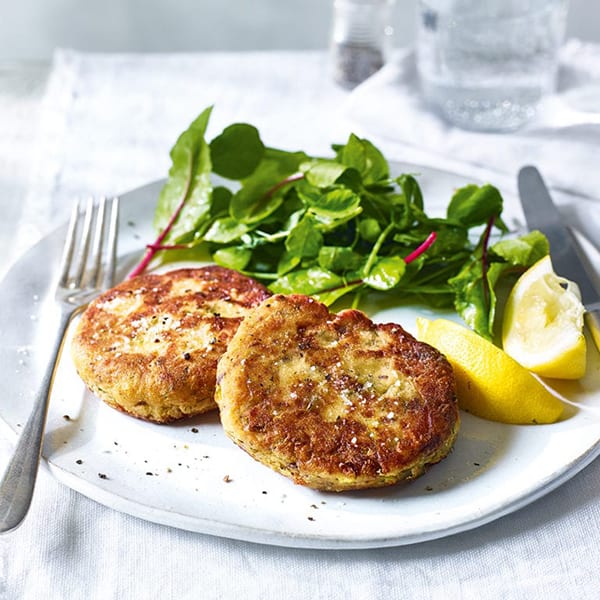 Garlic, anchovy and olive flatbreads 
Homemade flatbreads are ever so easy and utterly worth the small amount of effort you have to put in. For an extra salty flavour, these ones are topped with a knockout olive, anchovy and garlic-infused oil. Serve as a starter or side.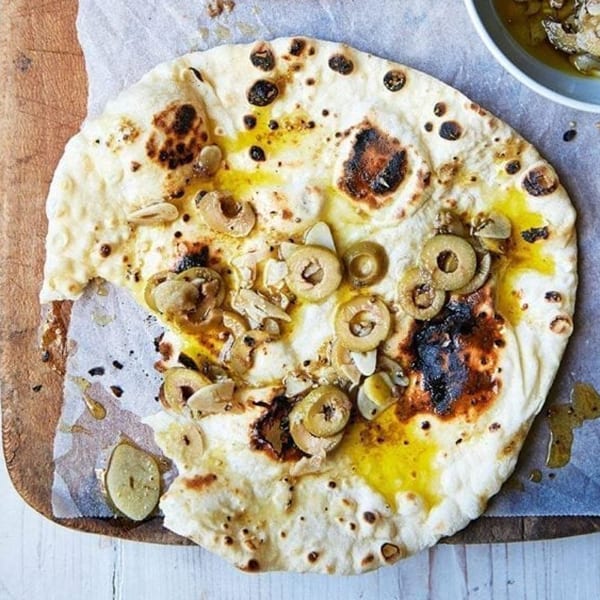 Tuna, cannellini bean and red onion salad on griddled tomato bread
This healthy recipe uses store-cupboard staples to create an inexpensive and super filling lunch.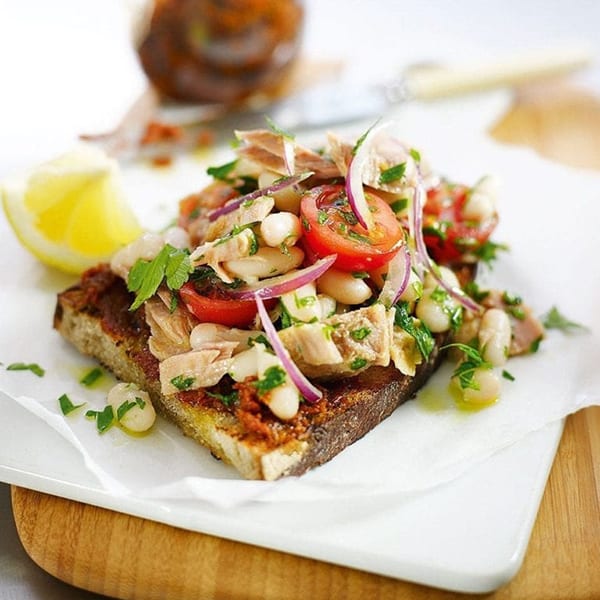 We've taken a few shortcuts to make our tuna fishcakes, but no one needs to know…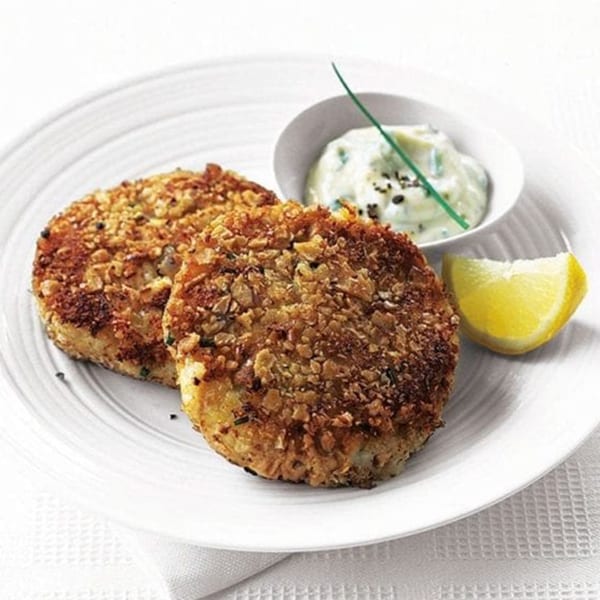 Searching for a speedy canape? Try using tinned sardines to make these fresh crostini bites. They only take 12 minutes to create and are perfect for serving during the summer months.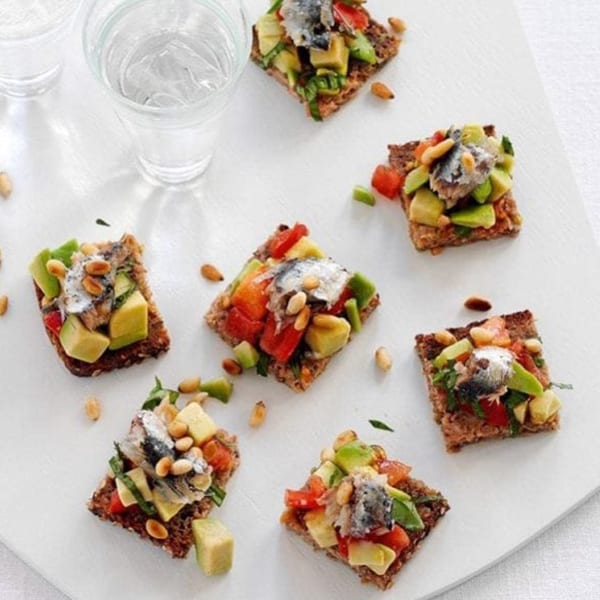 Discover all our storecupboard recipes for more ideas using the contents of your cupboard. 
Subscribe to our magazine
Subscribe to delicious. magazine for HALF PRICE
Subscribe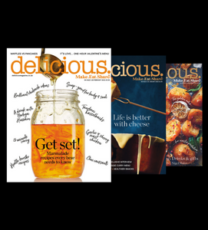 Join our newsletter
Packed with menu ideas, recipes, latest competitions and more...