19 of our best melted cheese recipes
Cheeselovers of the world unite. Be it in a sandwich, pancake, quesadilla, or on a pizza, there is quite simply no such thing as TOO much cheese.
Here we round-up our very best melted cheese recipes to see you through the cooler months. We're talking oozy, gooey, stringy recipes of dreams. If you're into mozzarella, stick around. If cheddar's your thing: stay awhile!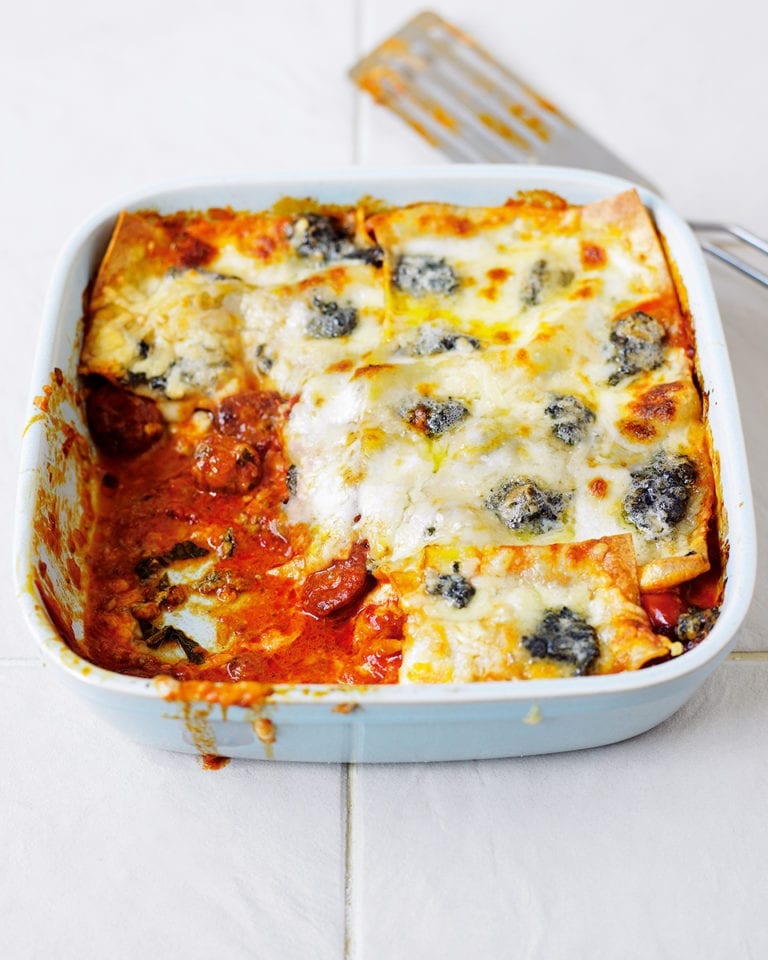 Your cheese questions answered!
Is cheese seasonal?
Most cow's milk cheese is produced all year round, but with handmade cheese made on a small scale, you will find that flavours in the cheese change throughout the year (depending if the cows are inside or outside, eating grass or silage, etc). Goat's and sheep's cheeses are more seasonal, and tend to be at their lightest and youngest around May and June, and at their most mature around Christmas.
What cheeses are best for melting?
Mostly, you will see mozzarella, cheddar, or hard Alpine cheeses such as gruyère or emmental cropping up in these recipes. All of these melt to a beautiful consistency. Farmhouse versions of these cheeses will bring their own individual character to a dish, but supermarket versions will also do the job!
Our very best melted cheese recipes
Surely you can agree that this is the ultimate melted cheese dish! This version is made with classic Swiss and French cheeses gruyère, emmental and reblochon. It's any cheese connoisseur's dream. Best enjoyed with friends, and a dry white on hand to cut through the richness. If you've never had a fondue before, let us show you the way.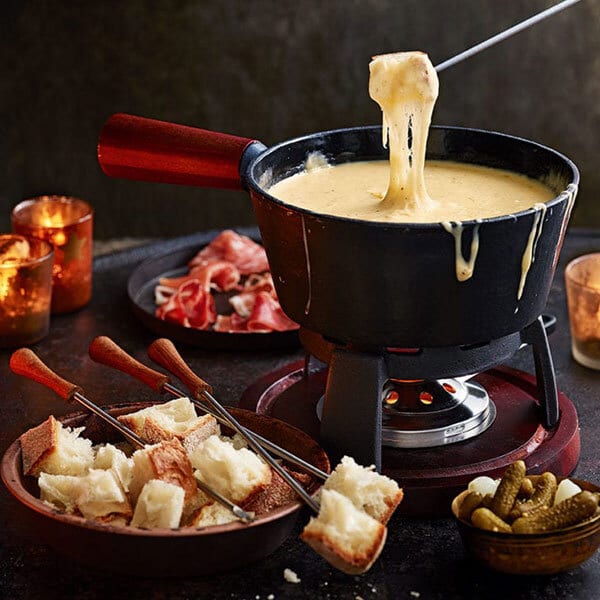 This cheese, potato and thyme tart is a brilliant way to use up the last of a block of cheddar. It requires just 30 minutes to whip up and just over an hour in the oven, to achieve cheesy tart victory.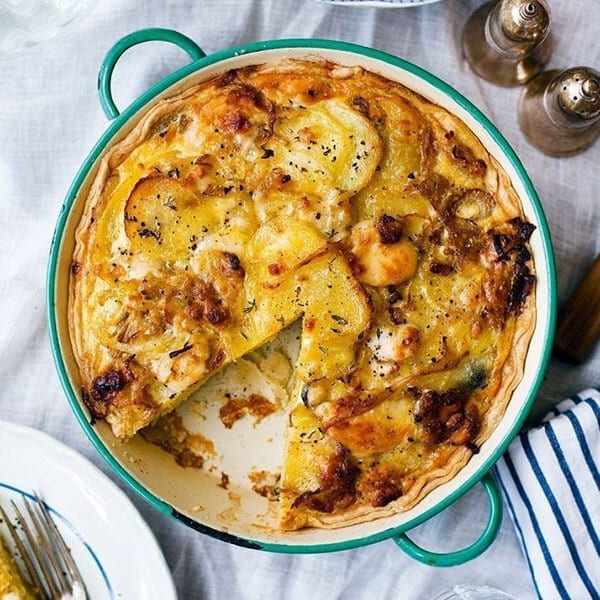 Cheesy ham, mushroom and spinach crêpes
It's gruyère's time to shine again in this crêpe recipe. The pancakes are filled with mushrooms, spinach and ham, then covered in a rich cheese sauce and baked until golden and bubbling. Perfection if you ask us.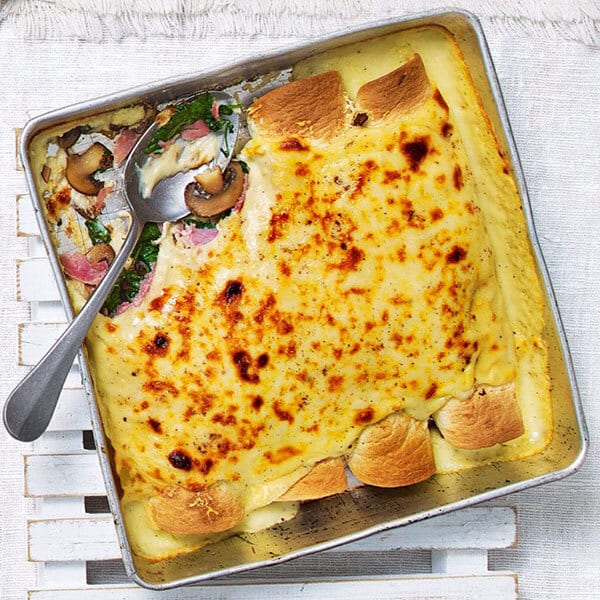 Cauliflower, leek and cheddar cheese gratin
It's back across the channel for this cheesy dish, which makes just as good a main as it does a side. The cheese sauce is made sharp with cheddar and seasoned with thyme, and the leeks and cauliflower are very happy bedfellows.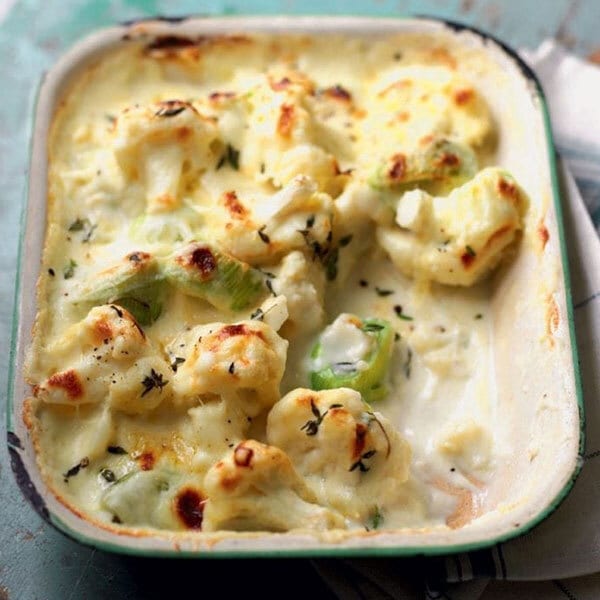 Take gorgonzola, parmesan, mozzarella and provolone and melt them into a four cheese Italian feast. Pasta lovers everywhere will want to get involved with this truly indulgent lasagne.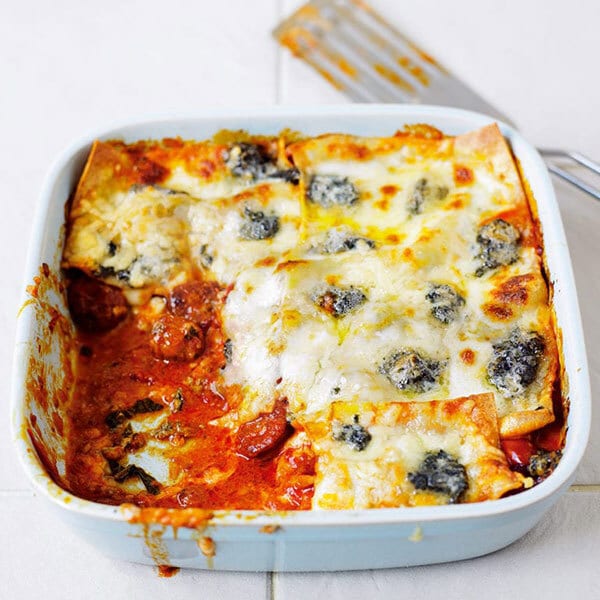 If you like tartiflette, you need to try truffade. A wintry dish from the Auvergne in France, it is traditionally made with local cantal cheese, potato and bacon. This luxurious vegetarian version uses potatoes, herbs and lashings of cheese, and is a perfect comfort-food dish when it's chilly out. If you can't find cantal, a strong Cheddar or mature Lancashire cheese will do nicely!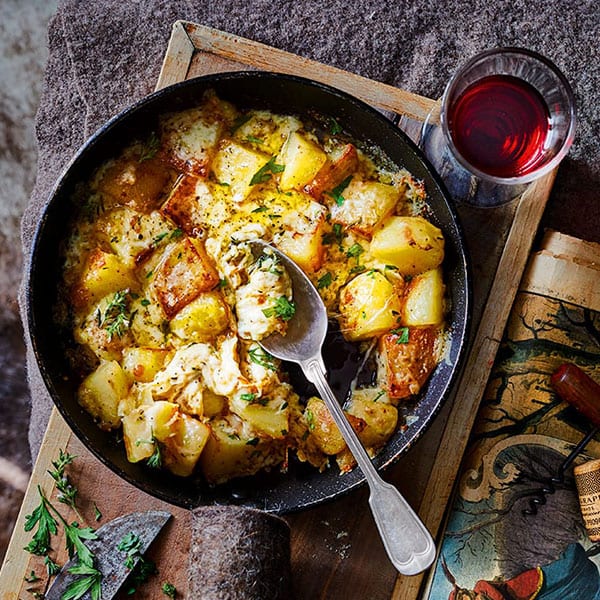 Cheddar, gruyère, mustard and… marmite? Yes! This macaroni cheese recipe has marmite in the cheese sauce, as well as a crunchy topping of marmite toast breadcrumbs for double the texture. It's heaven.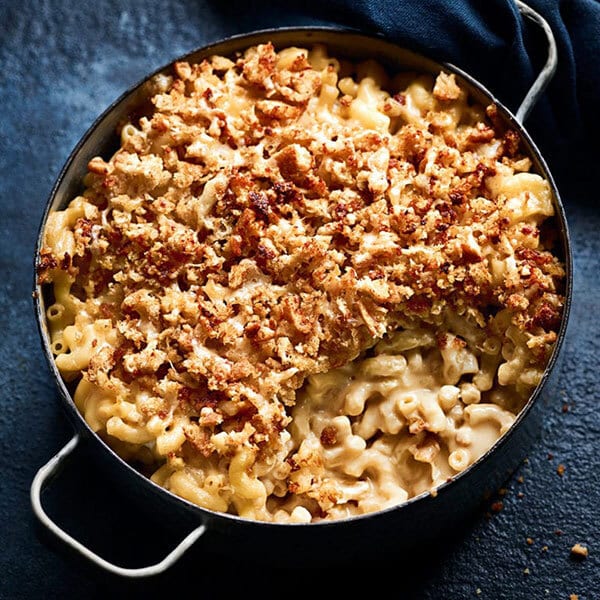 Crisp, roast potatoes and melted cheese are so very happy together. This dish can be prepared in 15 minutes, and then takes an hour and a half in the oven until it emerges golden, crisp and bubbling. It's a versatile and budget-friendly dinner, and will work with pretty much any melted cheese.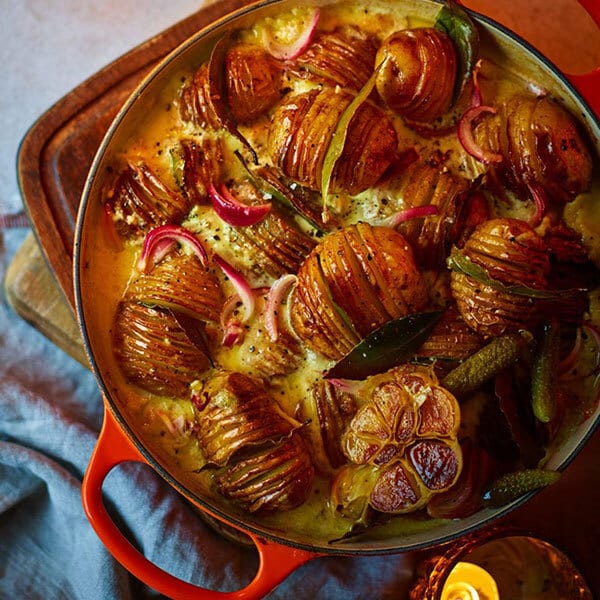 Chilli and cheese is a killer combination. Whether you're looking for a hangover cure or something different for lunch – this kimchi cheese on toast will hit the spot.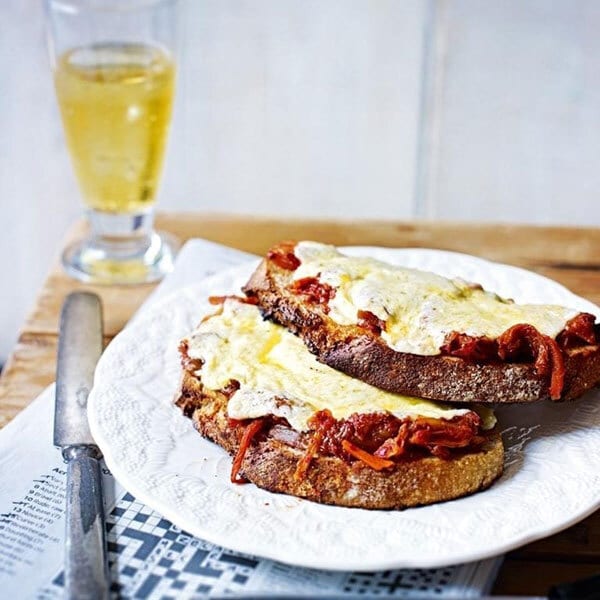 Give rarebit the Spanish treatment with this manchego and quince paste version. A classy dinner that's ready in 20 minutes.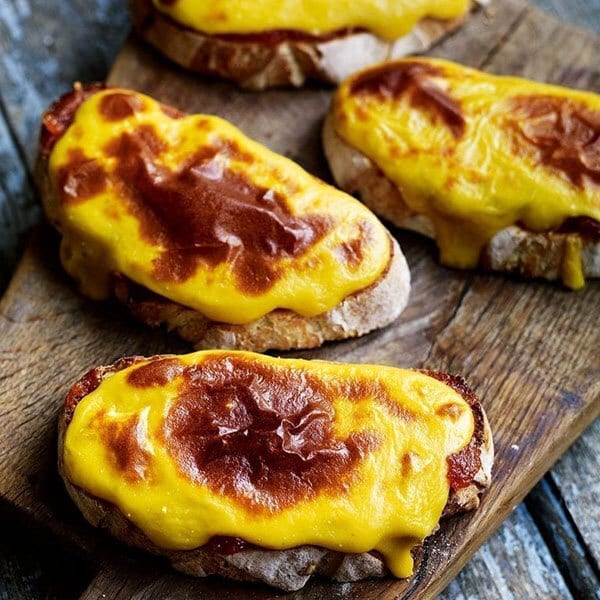 A pasta bake is always a joy for cheese lovers – but this one takes things up a notch. It's a fish pie hybrid, and the inclusion of monkfish, prawns and fresh herbs is a stroke of genius. The salty hit of comté and gruyère cheese sauce is complemented perfectly by the sweet and delicate seafood.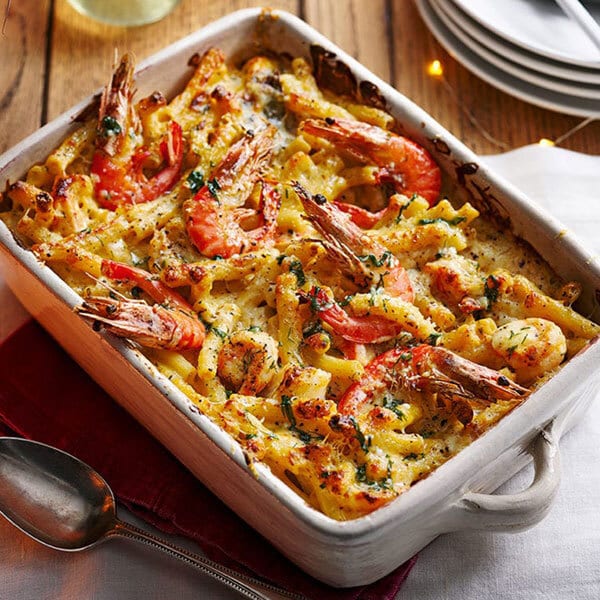 Deep dish pizza is a clever way to get even more cheese onto your slice. This pizza is topped with salami, jalapeños, and ample mozzarella and cheddar which melts to gooey, stringy perfection.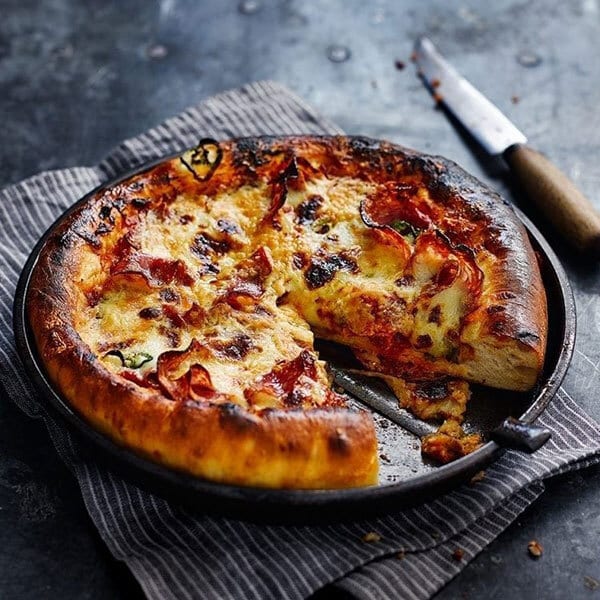 Looking for a cheesy dinner in half an hour? Quesadillas to the rescue! These are amazing with their avocado salsa and a side of sour cream.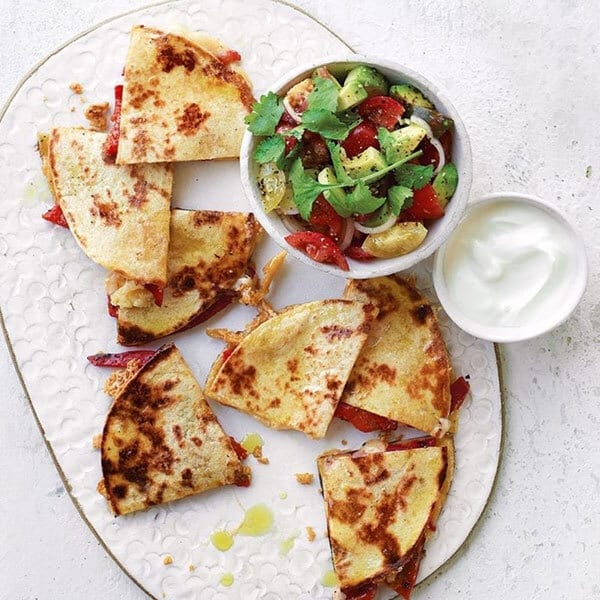 Is it a meatball? Is it a burger? These cheeseburger meatballs are stuffed with oozy mozzarella and then baked in a tomato sauce with cheddar on top. Salad, burger sauce, gherkins and brioche croutons are optional sides, but come highly recommended.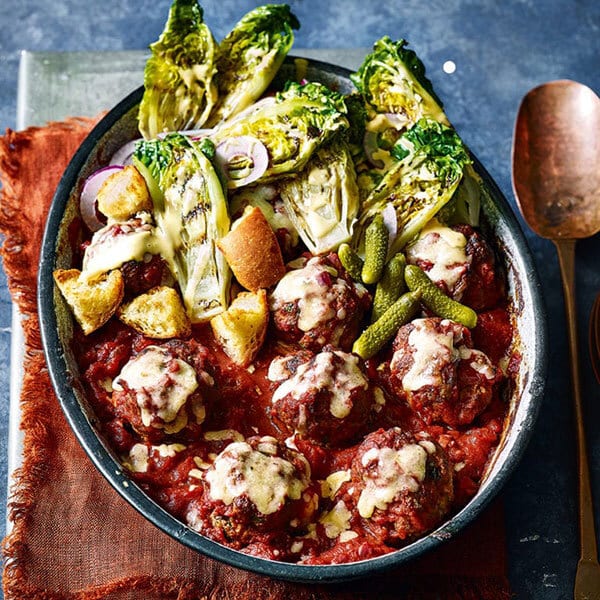 Garlic bread and melty baked cheese
Is there a more moreish starter than a melty cheese and garlic pull apart bread? We doubt it. The cheese used here is a vacherin, but a tunworth or camembert will work just fine too.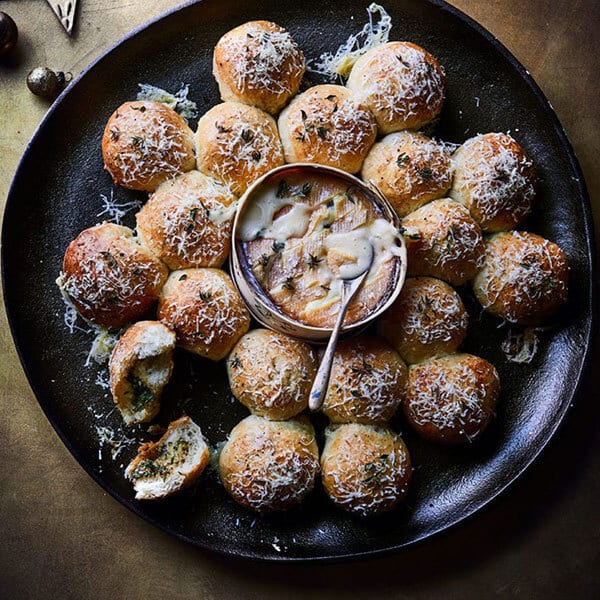 Take a classically delicious baked potato, then reimagine the filling with parma ham, spring onions, yoghurt and CAMEMBERT. When baked in the oven the cheese melts and delivers in flavour and satisfaction.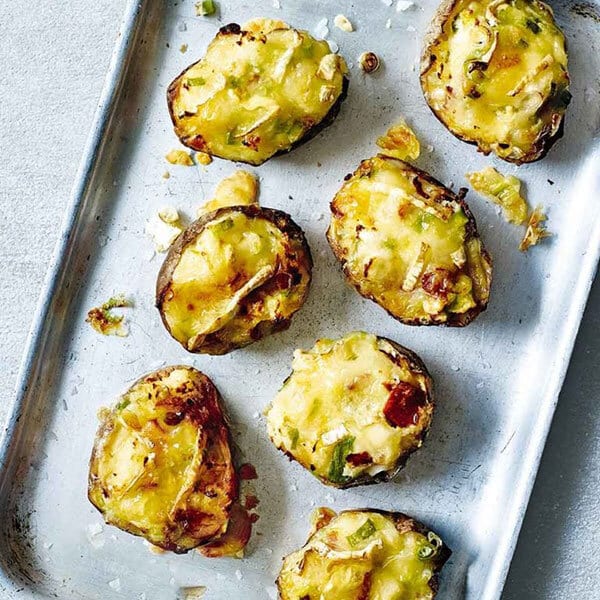 Bramble and bay baked camembert
The simplest of melted cheese dishes has to be a gooey baked camembert. This one comes with extra embellishments. We stuff it with homemade bramble jam, a perfect contrast to the salty, truffly cheese.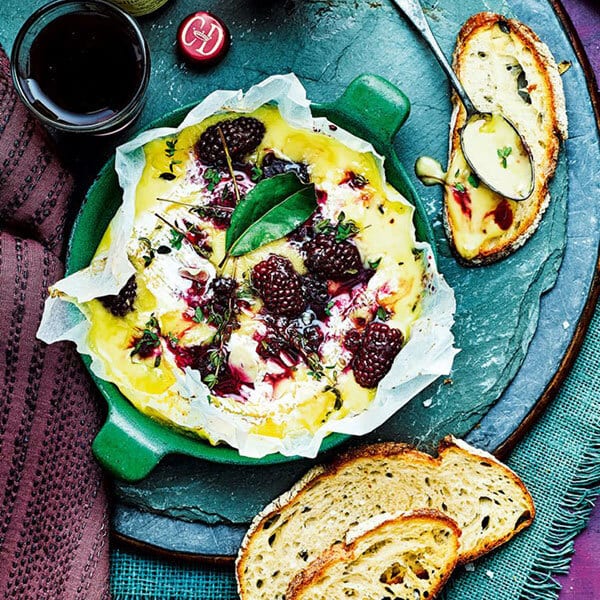 Ultimate grilled cheese sandwich
Sometimes the best way to appreciate a cheese is in a good old fashioned sandwich. This cheese toastie is comfort food at its best. Mozzarella, gruyère, and cheddar are sandwiched between double butter and thick white bread. Press to perfection!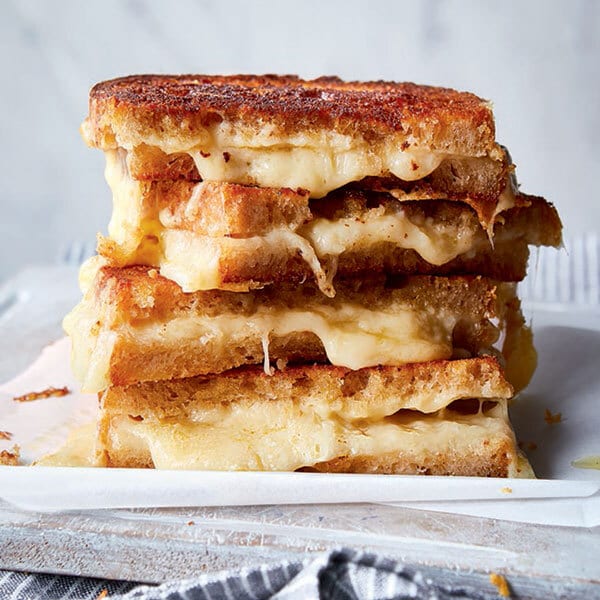 Ultimate grilled cheese sandwich
Take the mighty fondue and bring it to Blighty! This recipe uses Lincolnshire poacher, ogleshiled, and gubbeen, as well as whisky to create a bubbling pot of joy. It's worth seeking out these cheeses as they give great complexity of flavour.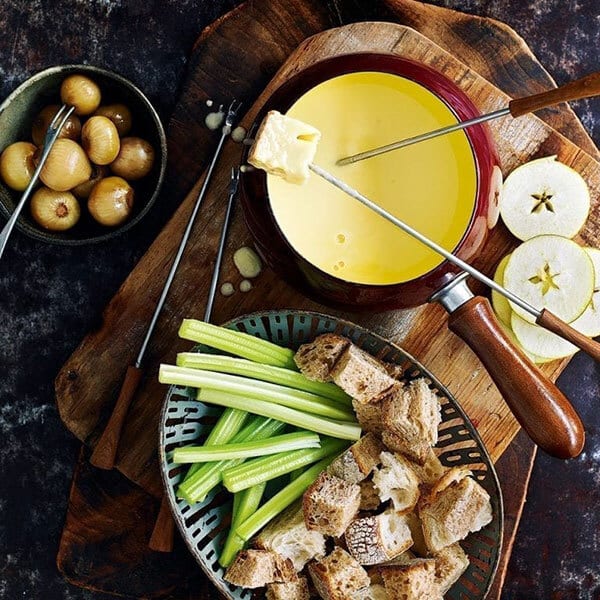 Hungry for more? Dip into all of our cheddar recipes here for further inspiration.
Subscribe to our magazine
Subscribe to delicious. magazine for HALF PRICE
Subscribe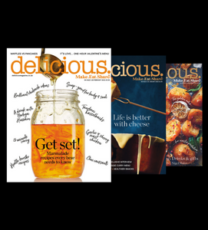 Join our newsletter
Packed with menu ideas, recipes, latest competitions and more...