20 cheddar recipes (which are literally drenched in the stuff)
The most versatile of cheeses and arguably the most loved, we have all the time in the world for the humble cheddar. There's not a lot it can't do; whether it's grated, layered or scattered, cheddar does a pretty good job taking a dish to cheesy new heights.
From cheddar-stuffed baked potatoes to mustard cheddar rarebits and the ultimate grilled sandwich, here's 20 of our cheesiest-ever recipes, fabulously drenched in cheddar (apologies in advance for the cheesy puns, they're not grate).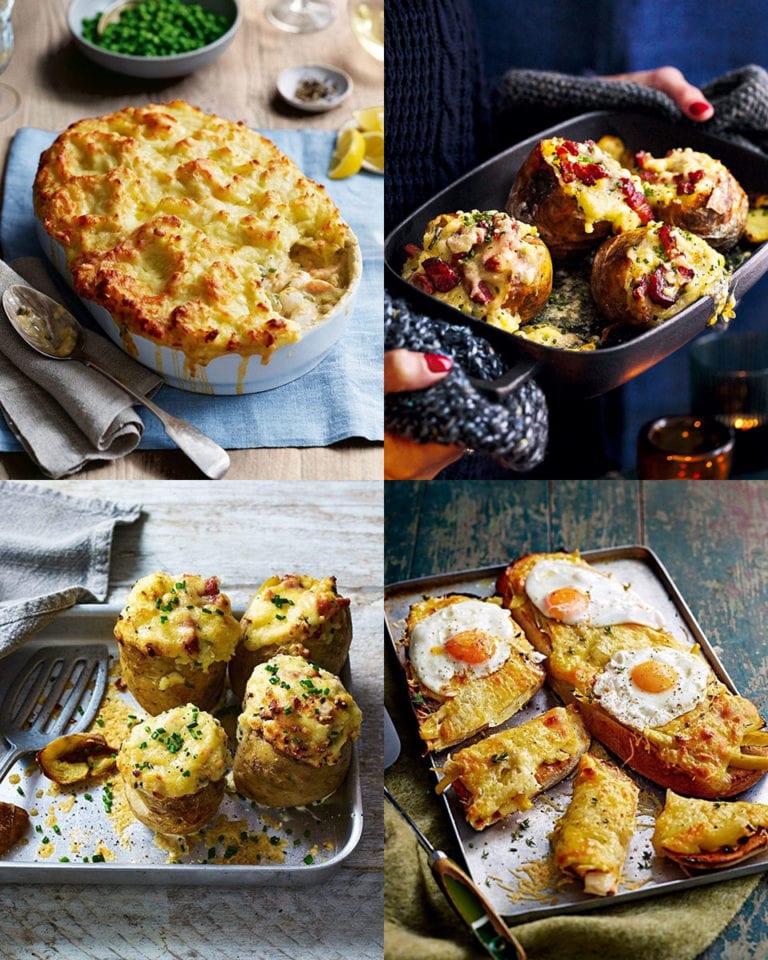 Cheddar recipes
1. The ultimate grilled cheese sandwich
Ain't no recipe better than this beauty: our ultimate grilled sandwich features thick white bread, double butter and a whole lot of cheddar, pressed to perfection.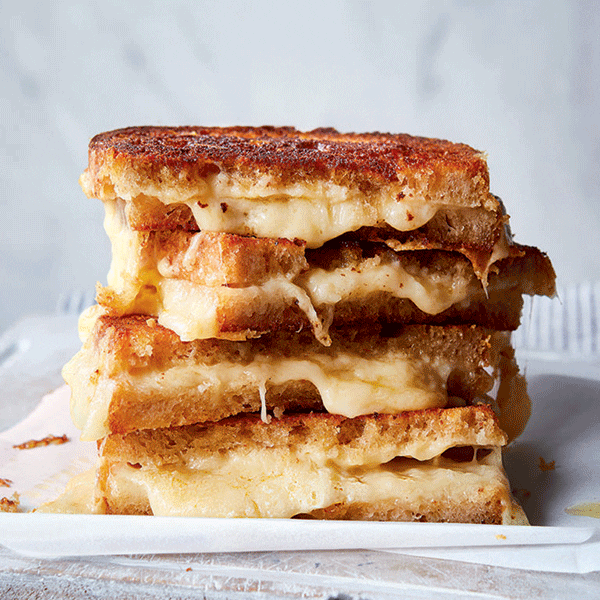 2. Baked potatoes stuffed with bacon, cheese and chives
Comfort food at its finest? We certainly think so. Stuffed potatoes are super easy to make; we've LOADED these with bacon, soured cream and cheddar and we're BIG fans.
Long gone are the days of the simple mac 'n' cheese thanks to this fish pie hybrid. Teeming with comforting flavours which leave you feeling the way a proper good pasta bake should, we're not ashamed to admit we're pretty proud of this one.
4. Leek-smoked cheddar and mustard rarebits
The ultimate rarebit recipe: comforting leek, smoked cheddar and mustard combine to make a wickedly good nibble. Oh, and its topped with salty crumbled chestnuts.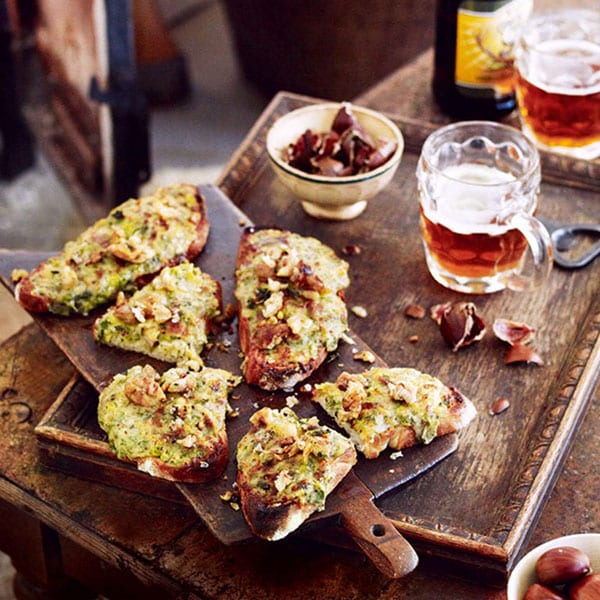 Felicity Cloake gives custard tart a savoury update, and safe to say the results are game-changing. Made with cheddar and nutmeg, it's a rich, robust tart and pairs beautifully with hot buttery potatoes.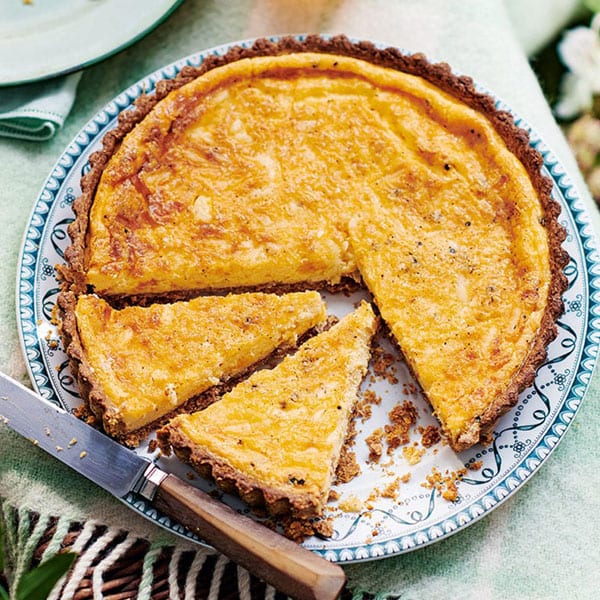 6. Mushroom Welsh rarebit toastie with a fried egg
Say 'cheese!' for this recipe; it's worthy of a big grin. Welsh rarebit gets a makeover here as its mixed with mushroom, tarragon, fried egg and lots of good, sharp cheddar.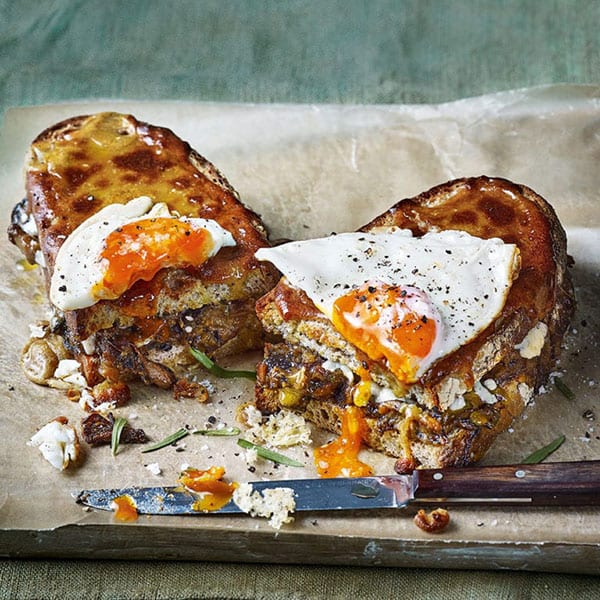 7. Cauliflower cheese and greens pasta bake
There's an infinite amount of reasons why we love this cauliflower cheese pasta bake, with a few being: it's quick and easy to follow, it contains two types of cheese, and comes in at around 65p per serving. It's a proper crowd-pleaser if ever we saw one!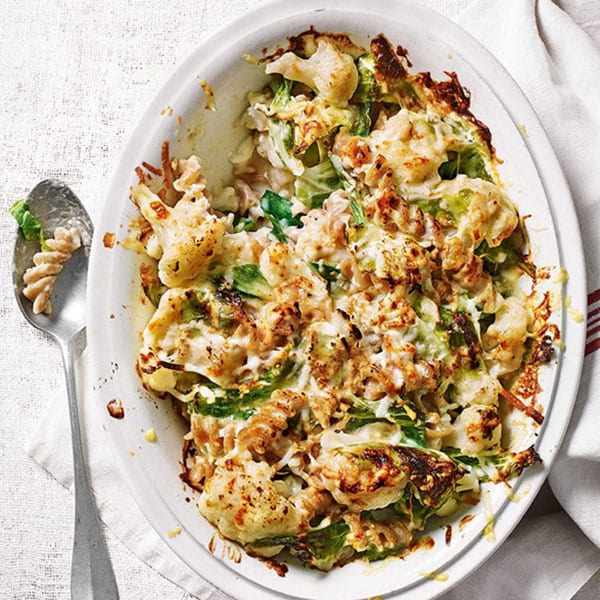 8. Welsh rarebit and ham hock macaroni cheese
Welsh rarebit as you've never seen it before. This variation on the cheesy classic recipe is mixed with ale and ham hock for extra decadence. We are totally head over heels for it.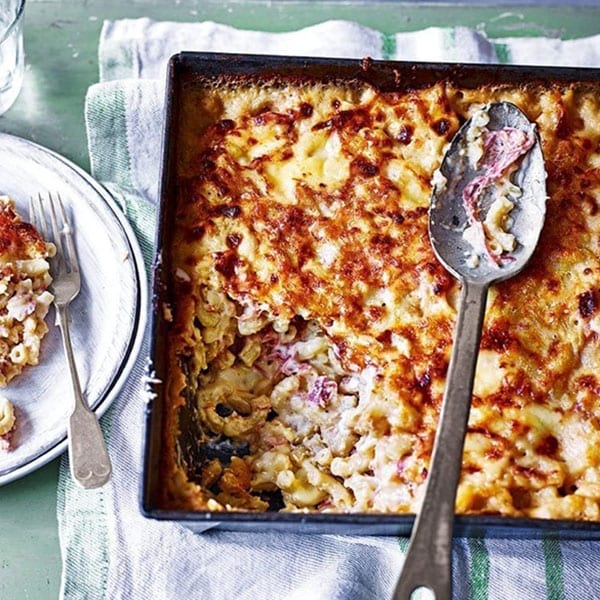 9. Cheddar, pickled mushroom and wild garlic toastie
The humble toastie offers endless possibilities to get creative with fillings. In this recipe, cheese reigns supreme, with a lip-smacking mix of cheddar, pickled mushrooms and wild garlic.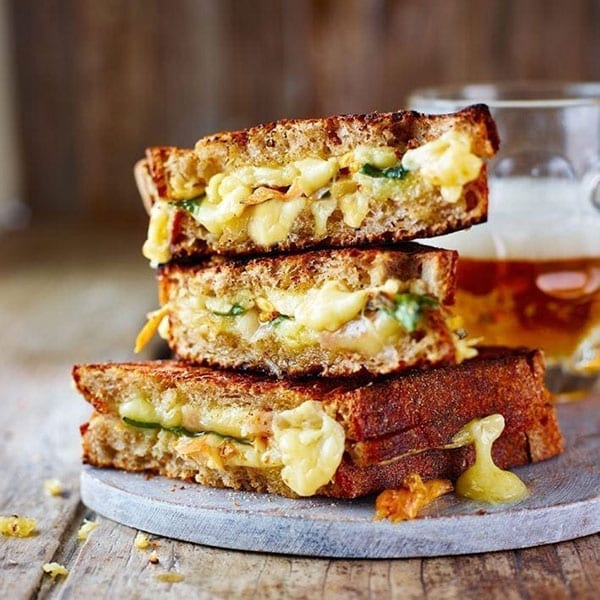 10. Braised leek and cheddar rarebit
Plenty of good, mature cheddar, braised leek and a generous dollop of Worcestershire sauce unite to make a knockout rarebit recipe. Oh, and we are big advocates of topping any dish with a fried egg.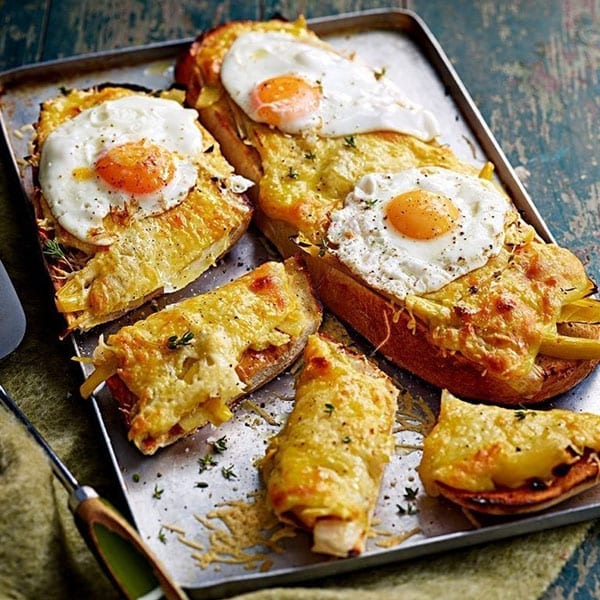 11. Cheddar and red onion chutney mini sausage rolls
Sausage rolls, but not as you know them. This mini sausage roll recipe combines tart cheddar and sweet red onion to make a truly mouth-watering snack and trust us, they'll vanish in seconds.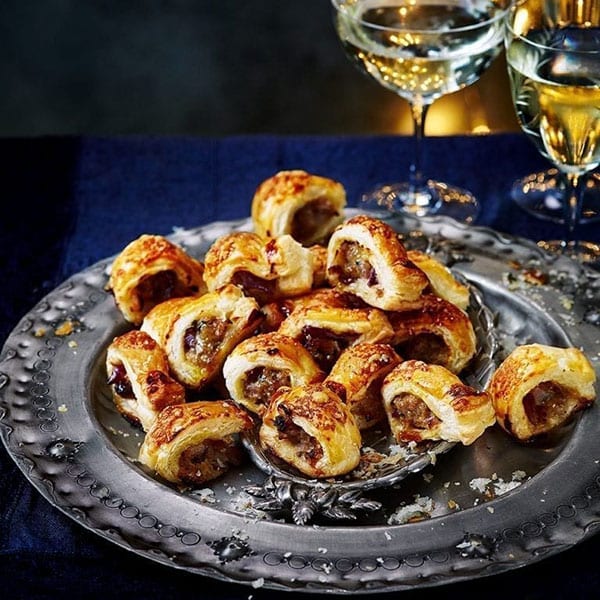 12. Quick and easy cheddar and bacon loaf
Who could say no to a loaf this cheesy? It doesn't require any kneading or proving, making it one of the easiest (and cheesiest) breads going.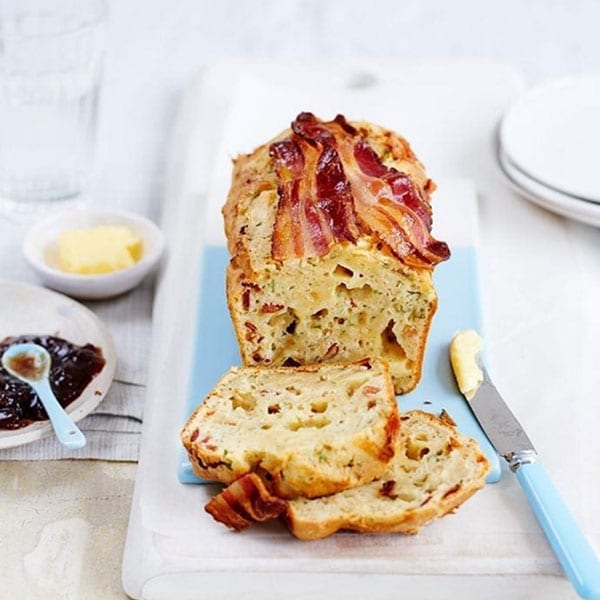 13. Cottage pie with cheddar and parsnip mash
Classic recipes always stand the test of time, and cottage pie is no exception. Here, it's served with a dreamy cheddar and parsnip mash; dinner plans just got a whole lot more exciting!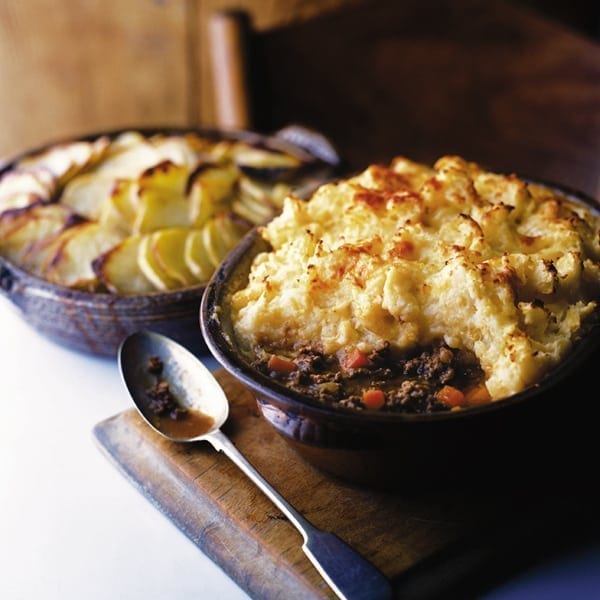 14. Smoked haddock, cheddar and parsley pasties
Gill Meller's pasties, made with smoked haddock, fresh parsley and tangy mature cheddar, really are a thing of beauty. Forget all about your humdrum cheese sandwiches, these are what you should be packing for a star-studded picnic.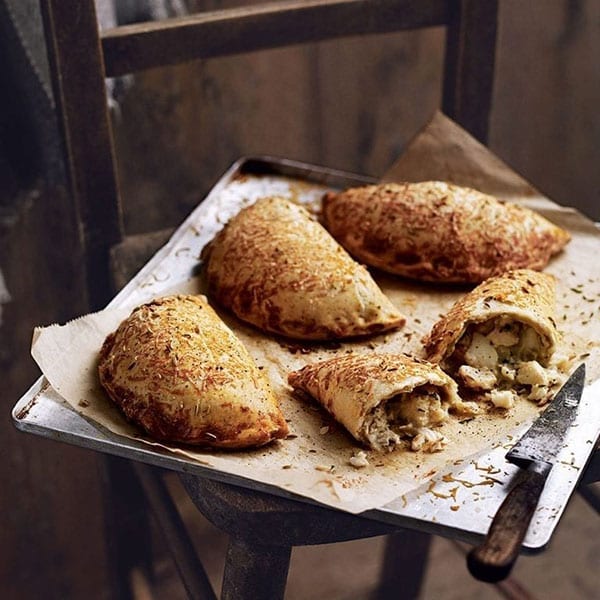 15. Whole roasted cauliflower with cheddar and spring onion sauce
A showstopping vegetarian main course, thanks to its wonderfully decadent cheese sauce made of extra-mature or vintage cheddar. Now's the time to wow your guests!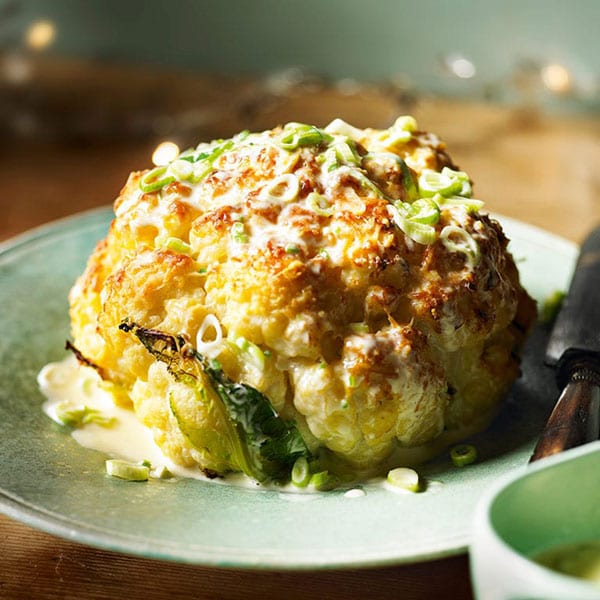 16. Cauliflower, leek and cheese gratin
We've got all the thyme in the world for this cauliflower and leek gratin, baked into a cheddar cheese sauce to reach gooey, cheesy perfection. It's the ultimate Sunday roast side dish.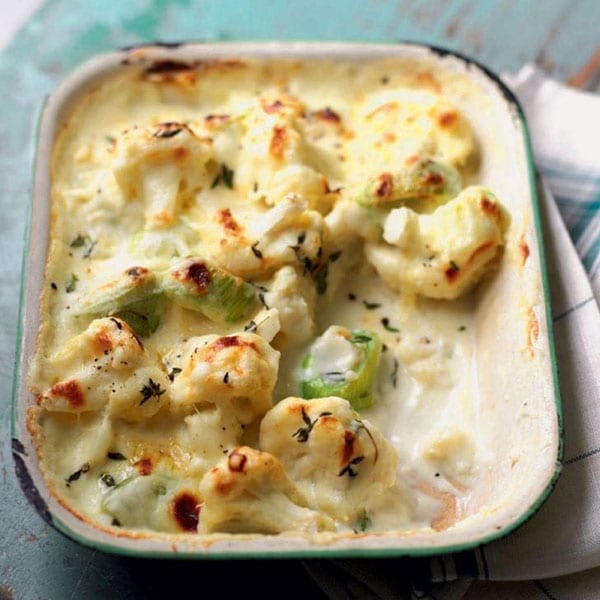 The cheese-toastie-hamburger-hybrid of your dreams. This is cheddar in its hottest role yet!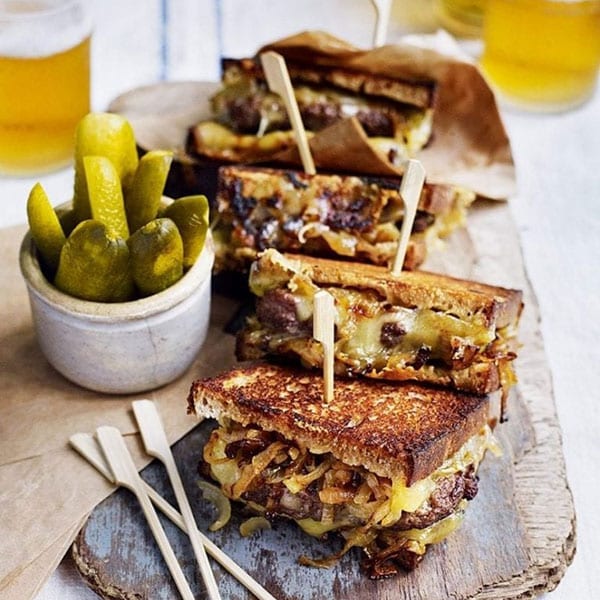 Looking for a recipe to cure a hangover? Kimchi cheese on toast is here to raise you from the ashes.
19. Smoked haddock and prawn fish pie
A deceptively simple fish pie recipes which is all creamy, smoky and indulgent. It's a bowl of comfort and makes a wonderful winter warmer.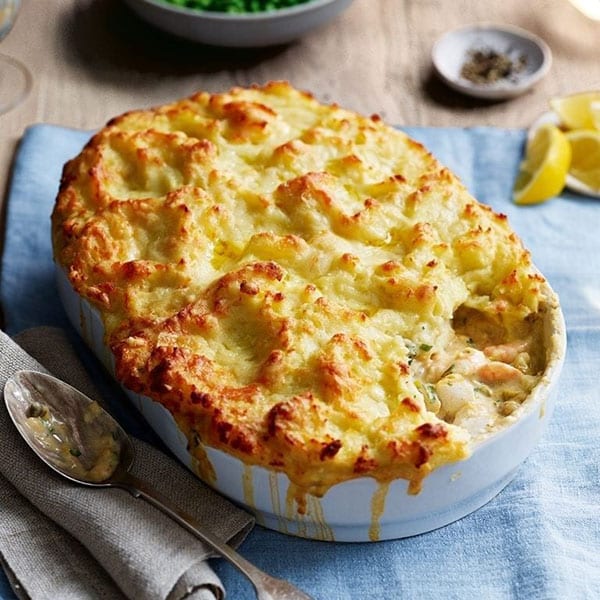 20. Stuffed bacon and cheese jackets
These loaded jacket potato skins, sprinkled with crispy bacon bits and fresh chives, get a little help from cream cheese to make it THAT much cheesier; safe to say we're pretty happy with the results.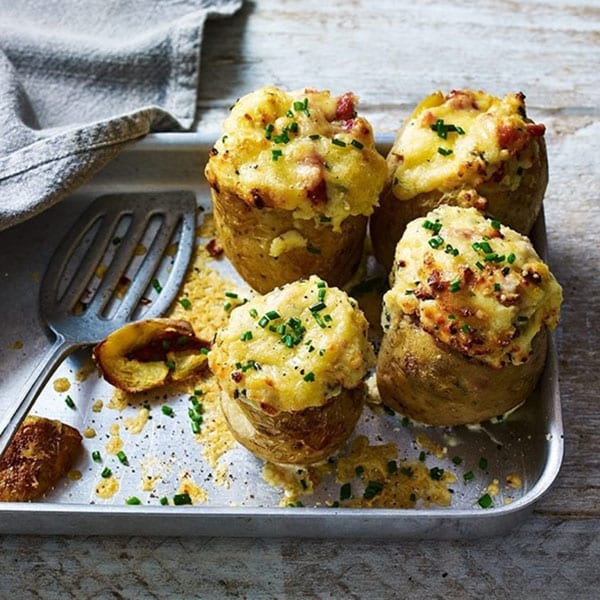 If you're big into your cheese, take a look at our feta cheese recipes.
While you're here, have a scroll through our collection of goat's cheese recipes for more cheesy inspiration.
We've also got lots of mozzarella recipes for you to try.
Subscribe to our magazine
Food lovers, treat yourself this Christmas... Enjoy 12 months of magazines for £29.99 – just £2.50 an issue.
Subscribe
Unleash your inner chef
Looking for inspiration? Receive the latest recipes with our newsletter