19 ways with halloumi
The Cypriots have been eating halloumi for 1,600 years. However, the UK's appreciation for the salty cheese has been more recent. I'm an avid lover of all things cheesy, bar dad-jokes, and halloumi is my all-time favourite.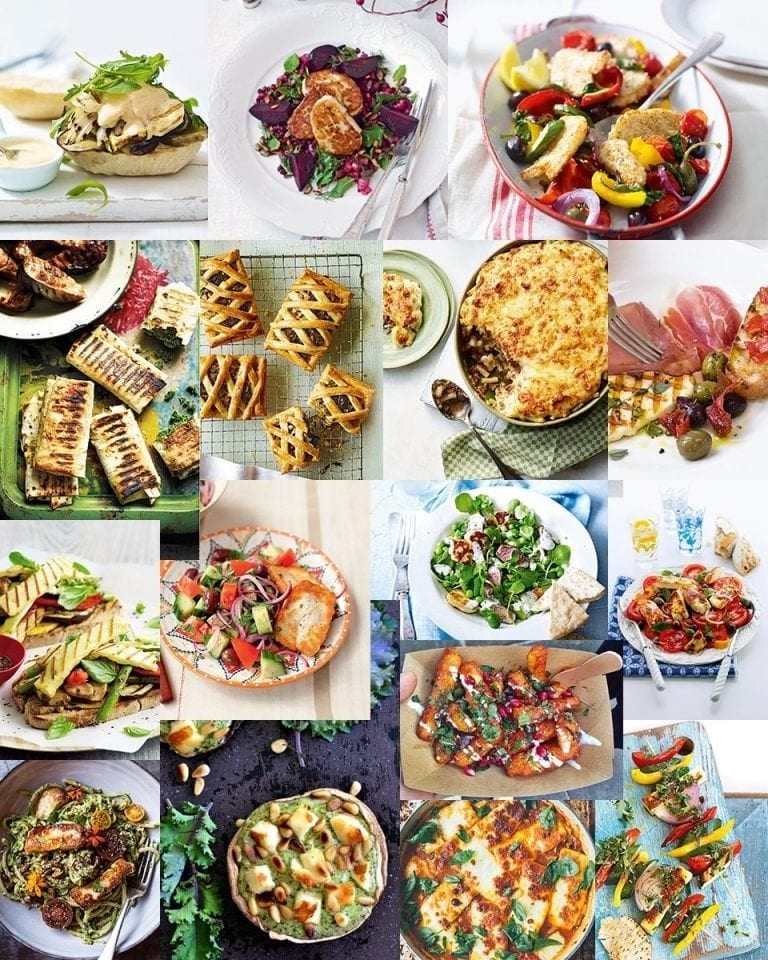 The rise in popularity has seen many cafés and restaurants feature the cheese in dishes for brunch, lunch and dinner – trust me I know. Our friends at Waitrose believe they've sold the equivalent weight of 33 London buses last year (a hard task for whoever worked that one out) and to be frank – I probably ate one of those halloumi buses on my own.
According to Google, 40,000 people search halloumi every month – that's a lot of squeaky cheese enthusiasts.  If you're one of them, to make things easier I've found 19 of the best halloumi recipes from around the internet. As they say: "sweet dreams are made of cheese."
1. Griddled vegetable and halloumi burger with chilli yoghurt
If you love a good burger I highly recommend that you slap your laughing gear around one of these bad boys.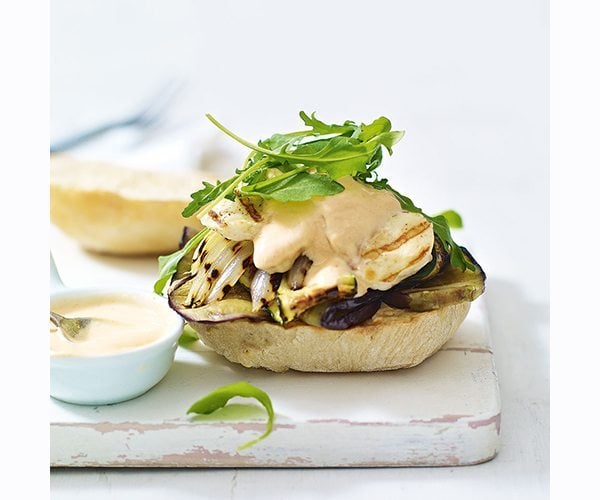 2. Herbed lentil and beetroot 'couscous' with halloumi
Take earthy beetroot, pair it with salty halloumi and an abundance of herbs – that's my kind of dinner.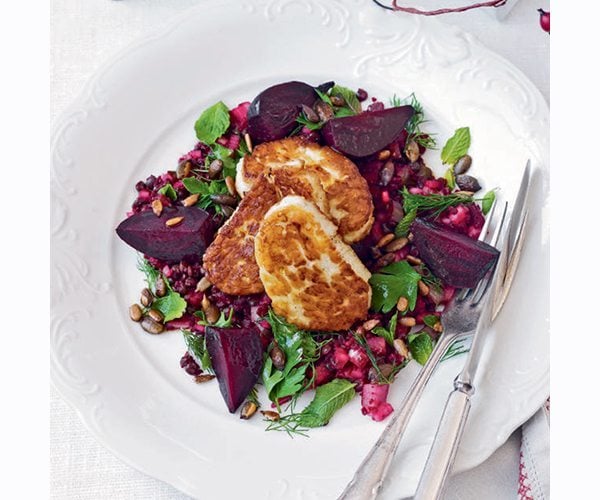 3. Oli Baba's Halloumi fries
Two words: fried cheese.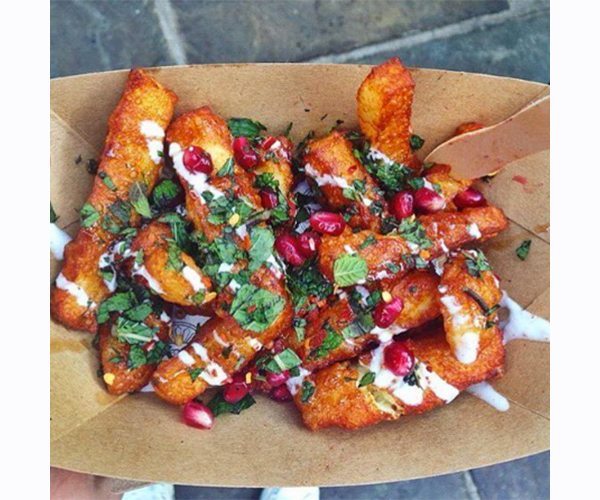 4. Caucasian barbecue flatbreads
Shock horror – barbecues aren't just for cooking meat.
According to Google, 40,000 people search halloumi every month...
5. Half Baked Harvest's Green goddess zucchini pasta with fried halloumi
Tell you what, I felt like a goddess after a bowl of this.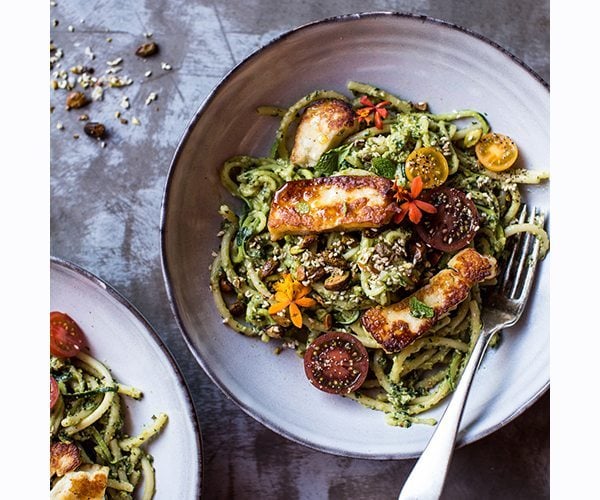 6. Lamb and halloumi salad with peas
If it's a salad without cheese I probably won't eat it.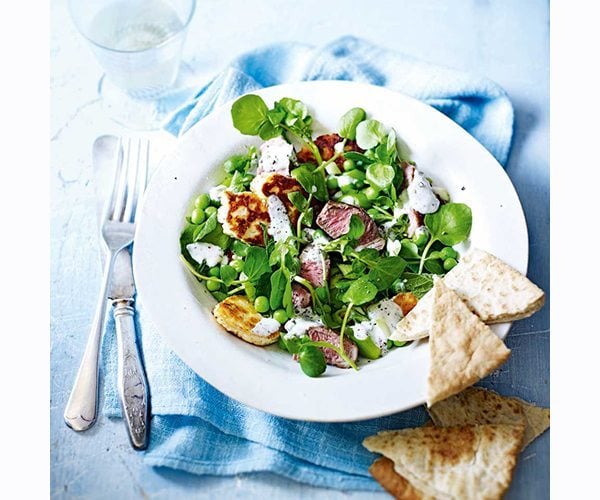 7. Greek salad with mint and fried halloumi
It's a classic featuring my favourite instead of feta.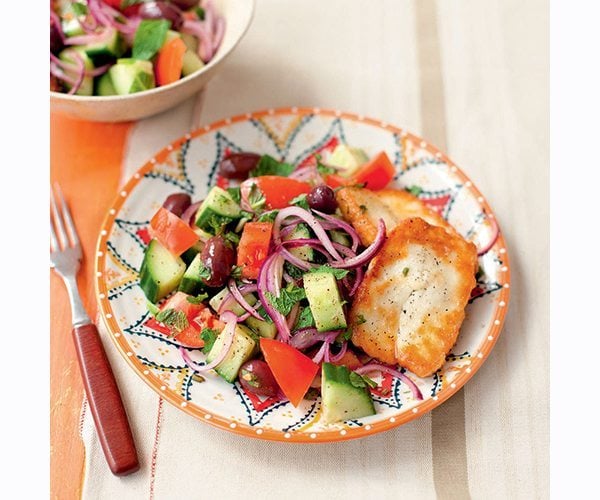 8. Lazy Sunday Cooking's Halloumi bake
Who doesn't love a bake for heaven's sake (especially when it includes halloumi).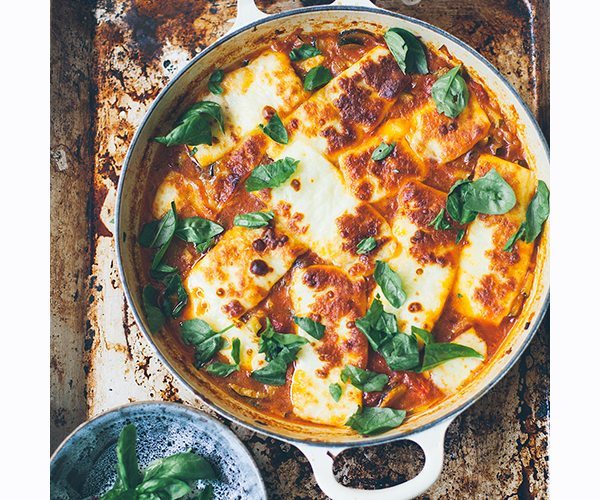 9. Healthy Food Guide's Halloumi bruschetta
Bruschetta be kiddin' me if you think you couldn't demolish one of these right now.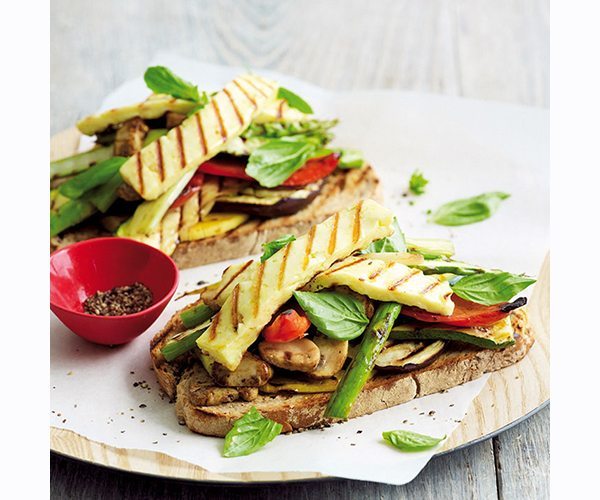 10. Mezze platter
Look at that cheese – it's mez-merising.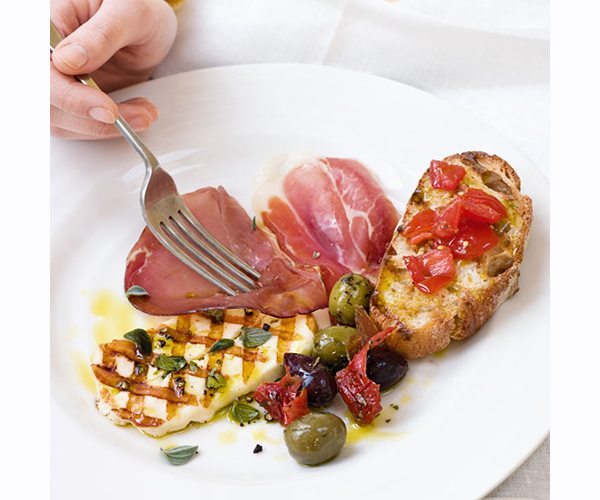 11. Turkish macaroni cheese (firin makarna)
Mac and cheese is soul food at it's finest – chuck some halloumi in there and I'll be smiling for days.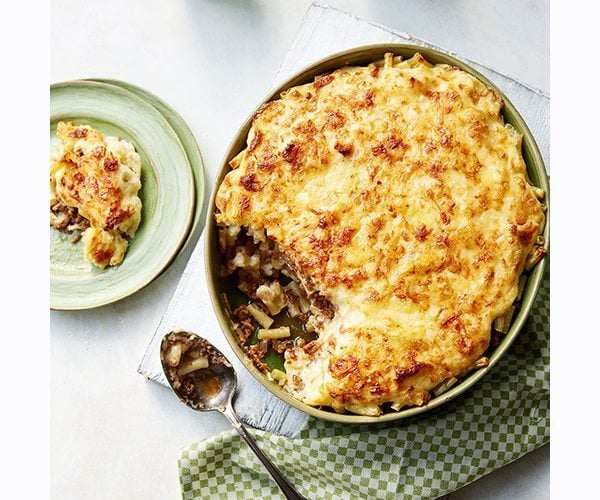 12. Not Enough Cinnamon's Stuffed Portobello mushrooms with ricotta, pesto and grilled halloumi
You'd be surprised how many of these you can stuff your face with.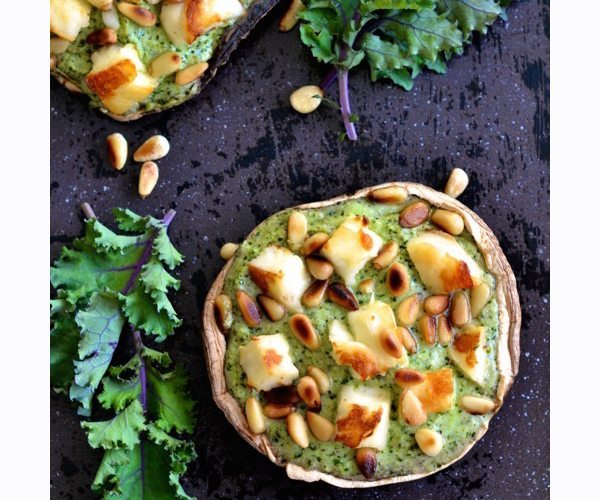 13. Sesame-crusted halloumi with Mediterranean veg
Veg, cheese and seeds – sounds like a staple diet to me.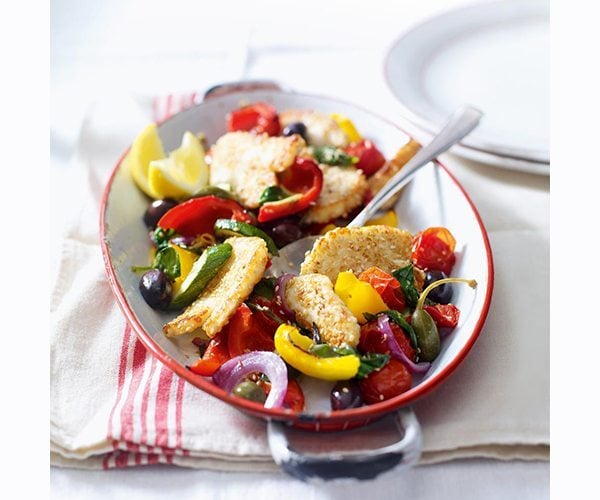 14. Healthy Food Guide's Halloumi, courgette and pepper kebabs
Abra-kebab-ra and they all disappeared (into my belly).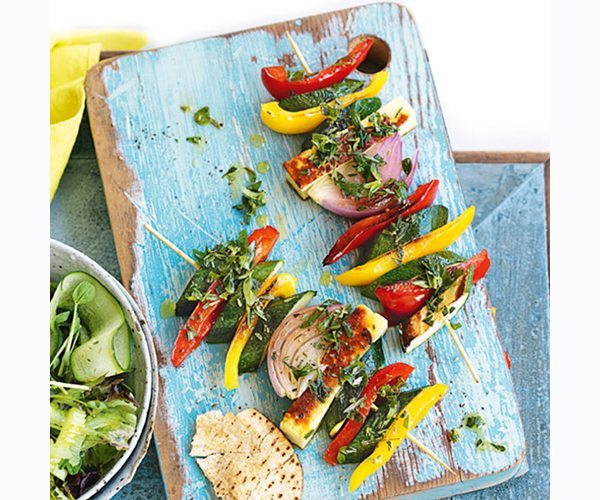 15. Cheese and rosemary honey kadaif (shredded pastry pie)
It's a pie. It's made from shredded pastry. It has an overwhelming amount of cheese.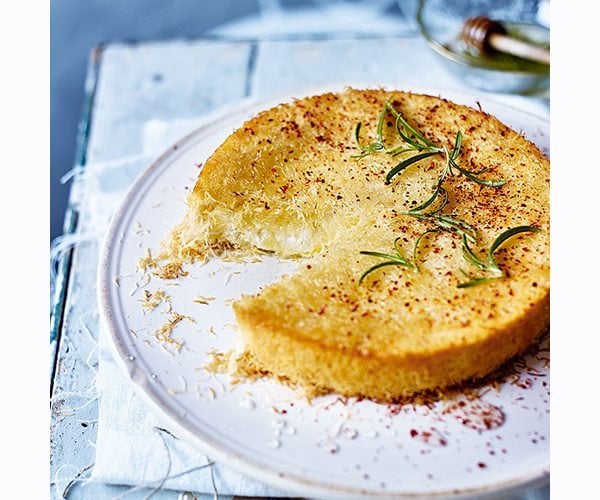 16. Mediterranean halloumi salad
Flavours of the Med – enough said.
17. Healthy Food Guide's Pea and halloumi fritters with pepper sauce
Move over eggs benedict – there's a better breakfast in town.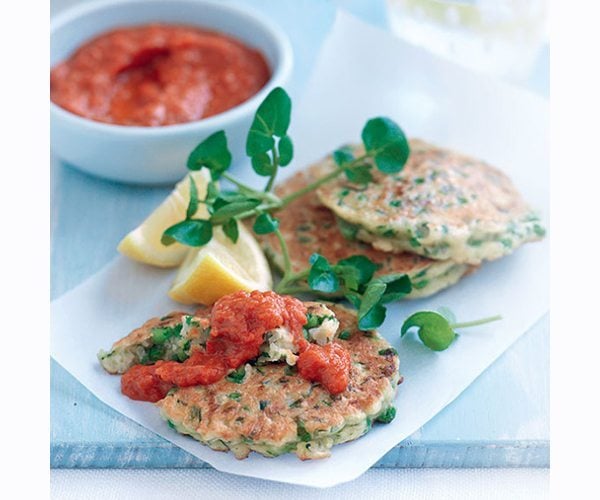 18. Healthy Food Guide's Halloumi and chickpea salad
Without the cheese, it's something my mama would feed me. With the cheese it's something I'd feed myself.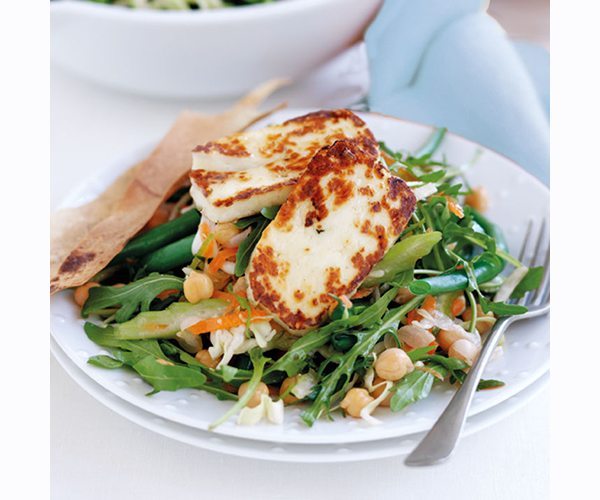 19. Greek cheese and veg lattice tarts
The queen of hearts loves her tarts – and so do I.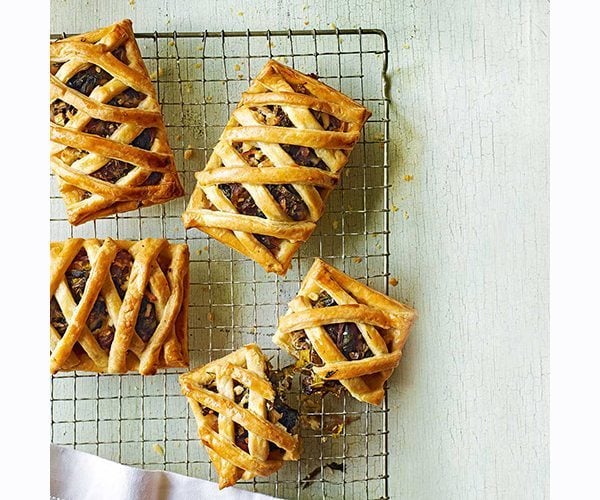 Subscribe to our magazine
Subscribe to delicious. magazine this month for a half price subscription
Subscribe