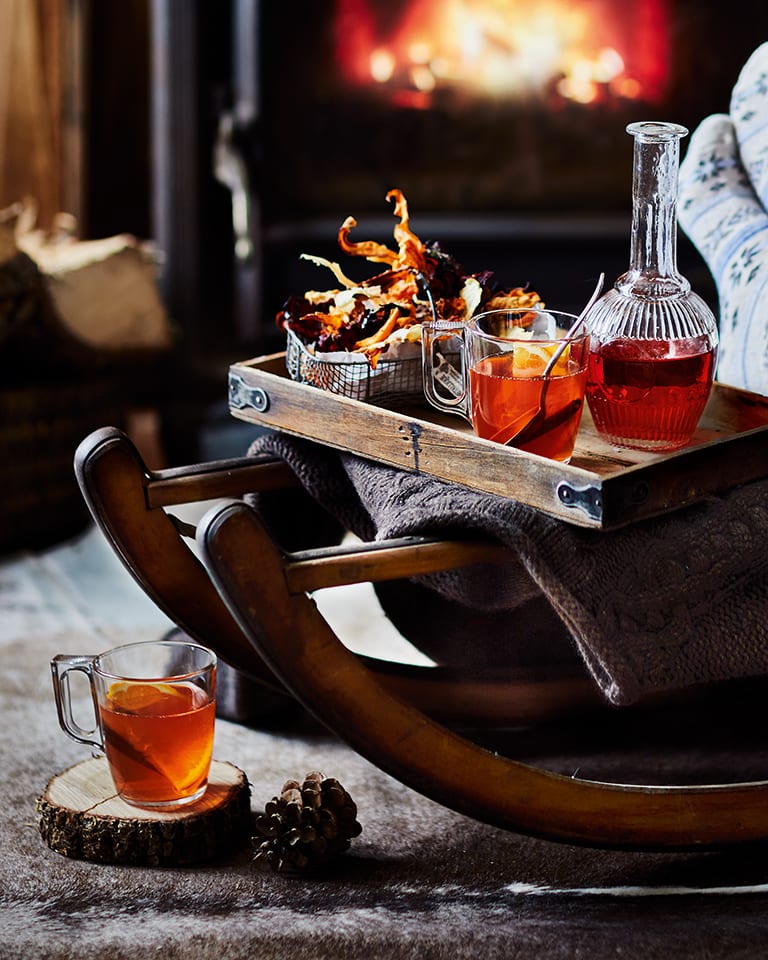 4

Hands-on time 5 min
Cold nights call for warming cocktails. This whisky Aperol hot toddy with Aperol, whisky and sweet spices is an easy (and easily drinkable) cocktail.
Or, for a wintry cocktail made with rum and marmalade, try this lip-smacking hot toddy by Michael van Straten.
Ingredients
100ml whisky
60ml Aperol
2 tsp clear honey
Orange slices to garnish
4 cinnamon sticks
Method
Combine the whisky, Aperol and honey in a heatproof jug and pour in 300ml just-boiled water, stirring.
Divide among 4 glasses or mugs, add an orange slice and cinnamon stick to each and serve hot. Serve with our Root vegetable crisps.