Best birthday cake recipe ideas
It doesn't matter what age you are; a birthday is not a birthday without cake – and that's a fact. Here you'll find birthday cake ideas for kids and adults alike, including recipes to excite chocolate-lovers, cocktail-enthusiasts, caramel-fiends and die-hard traditionalists. We've even included tips on how to make the fluffiest-ever buttercream if you want to fill and top your own choice of sponge cake.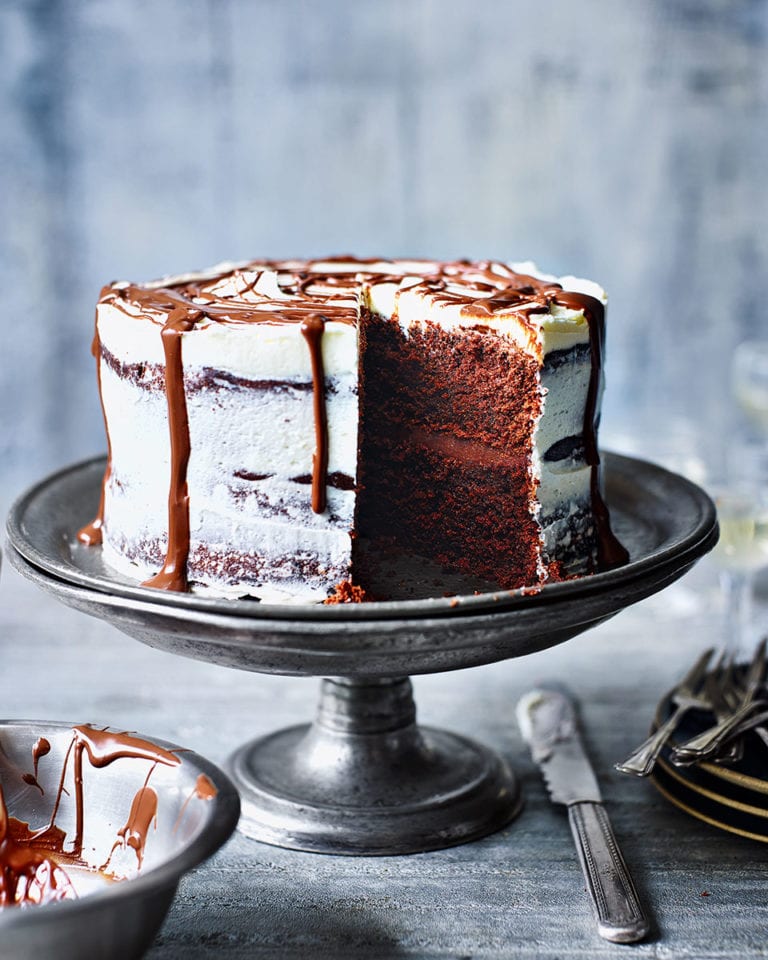 Birthday cake tips
Can you make a birthday cake ahead of time?
The good news is that the two essential elements of a birthday cake – sponge and buttercream – can easily be made ahead and stored until you're ready to assemble and serve. A simple sponge cake, for example, would keep in an airtight container for 1-2 days while buttercream can be stored in a sealed plastic container in the fridge for up to three days. Tip: you'll need to take the buttercream out the fridge about an hour before decorating the cake in order to allow it to soften.
Or, you could freeze the cooled and wrapped sponges for up to three months. Just remember to defrost them thoroughly before filling and decorating.
Top tip: while you can assemble the cake before the big day, we do recommend doing this as close to the event as possible to avoid the cake becoming too soggy.
How do you decorate a birthday cake?
So you've made your cake and whipped up the icing… Now for the fun part: decorating! This part really is up to you, but here are a few ideas to get you started:
Use a piping bag to create your own designs such as a written message or a fancy border. Check out our guide on how to make a piping bag at home or buy one online (such as Lakeland and Amazon) to one-up your skills with different-shaped nozzles.
Press cigarillos (for adults) or chocolate fingers (for kids) around the edge of an iced cake. This is a useful technique to cover up any imperfections.
Go for a minimalist effect and try your hand at a naked cake. You want to spread the icing really thin so that parts of the cake peak through.
Add some texture by topping your cake with something crunchy. Try crushed up Maltesers, chopped toasted nuts, chocolate chips, bashed up brittle or hundreds and thousands.
Don't forget the candles! They're essential to any birthday cake.
More decoration ideas:
How to make chocolate curls
How to make chocolate drizzle decorations
How to make chocolate bark
How to make fondant icing
How to make buttercream
The perfect buttercream should be light, fluffy and fantastically sweet! For enough icing to top and fill a 20cm sponge cake, gradually whisk together 160g softened, unsalted butter with 270g icing sugar (adding it in batches to avoid it going everywhere) using an electric hand mixer.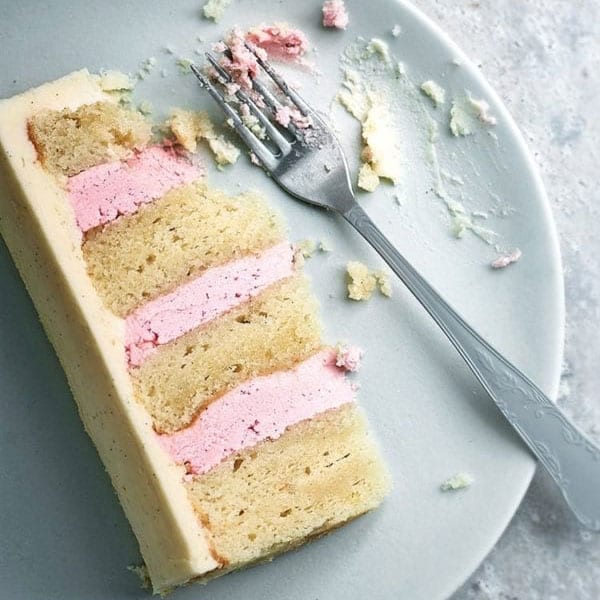 Top tip: the longer you whisk the icing, the lighter it will be so do try to whisk anything between 3-5 minutes for super fluffy buttercream. If the buttercream is still a little stiff, consider adding 1-2 tbsp milk to loosen it a little.
For vanilla buttercream… add 1 tsp of vanilla extract
For chocolate buttercream… add 1 tbsp cocoa powder
For cream cheese buttercream… mix 200g cream cheese with 300g unsalted butter. Then gradually sift in 500g icing sugar, beating well until smooth.
For swiss meringue buttercream… check out the recipe
If you're making your own birthday cake and have limited baking tins, make one big sponge and check out our handy video on how to slice it in half horizontally.
Our best birthday cake recipes
For kids…
Chocolate hedgehog cake
Kids will go mad for this chocolate hedgehog cake: a simple chocolate sponge cake slathered in buttercream with button spines – a delicious trinity of chocolate.
Easy butterfly cakes
Avoid any 'your slice is bigger than my slice' commotion with these individual butterfly cakes. They're a doddle to make – just stick a candle in each one when you're ready to sing 'Happy Birthday'!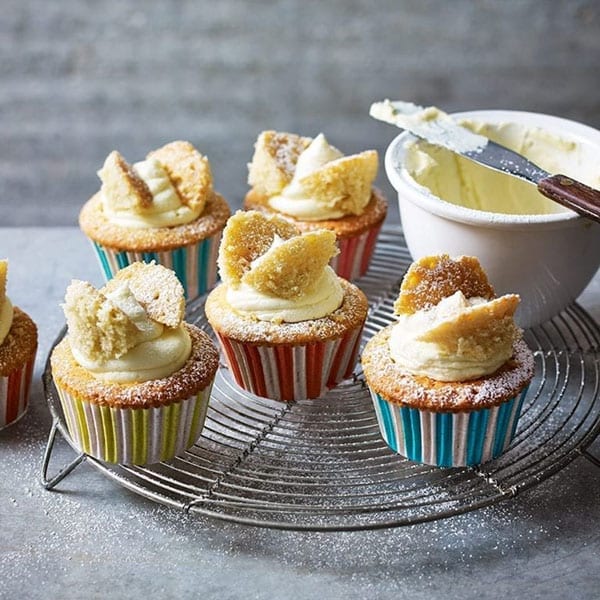 Malted chocolate cake
Mary Berry's simple malted chocolate cake is a crowd-pleasing bake, filled and topped with plenty of malted buttercream, plus a handful of Maltesers for good measure.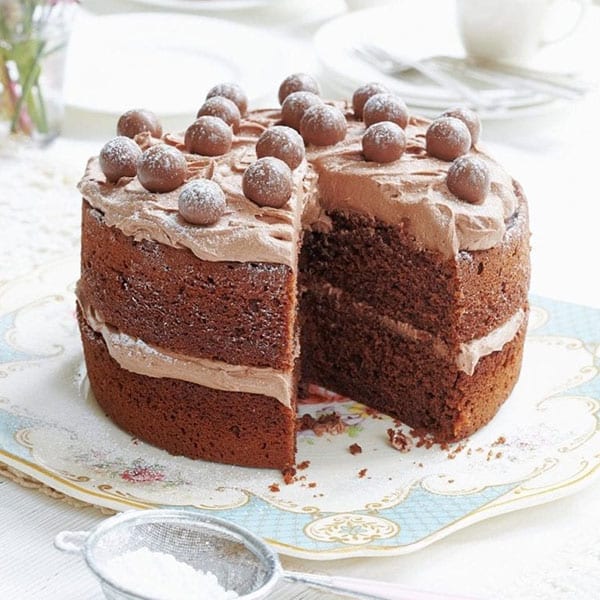 Chocolate cupcakes
These decadent chocolate cupcakes use the all-in-one method so they're a breeze to make.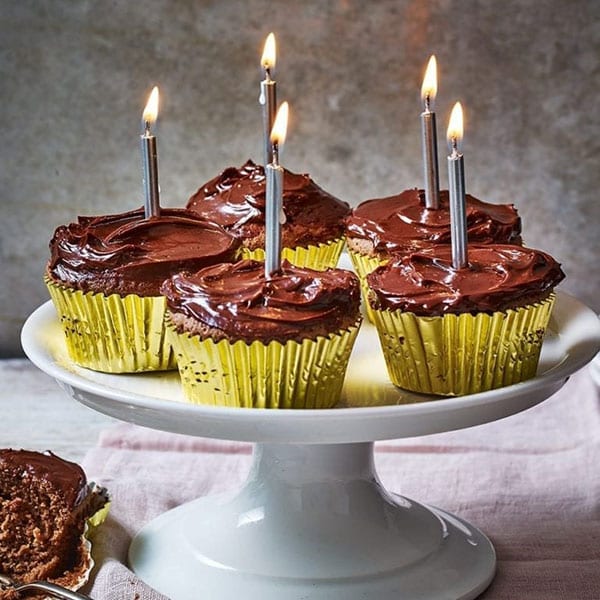 Giant Jaffa cake
This much-loved biscuit (or is it a cake?) now comes in a bigger and better format – our giant jaffa cake cake!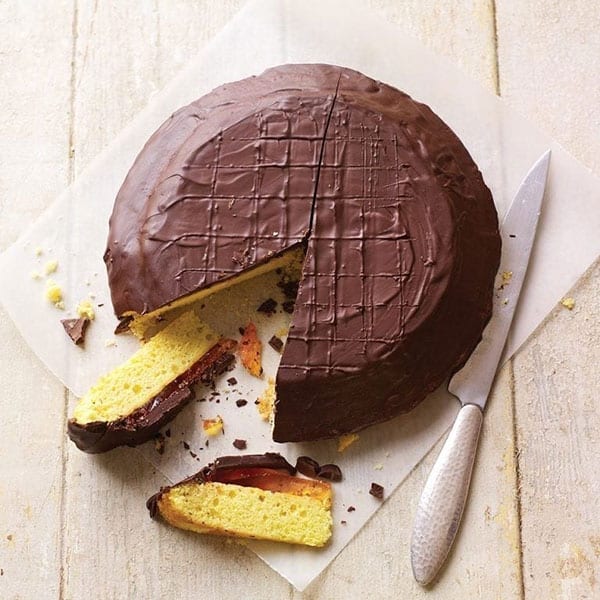 Triple chocolate layer cake
A really good chocolate cake is a must on many a party list, so you may as well go for the triple chocolate combo! This one's decorated with hundreds and thousands too for an extra fun (and crunchy) twist.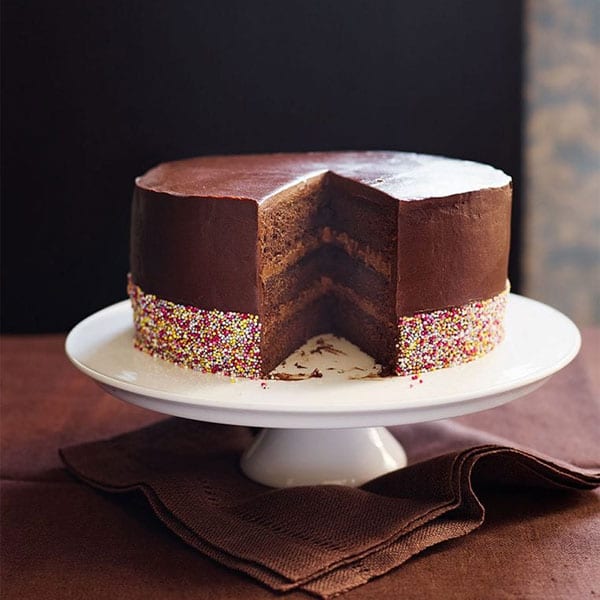 Bruce Bogtrotter's chocolate cake
Are your kids a fan of Roald Dhal books? Take inspiration from Matilda and make this gloriously chocolatey creation based on Bruce Bogtrotter's famous cake-eating scene.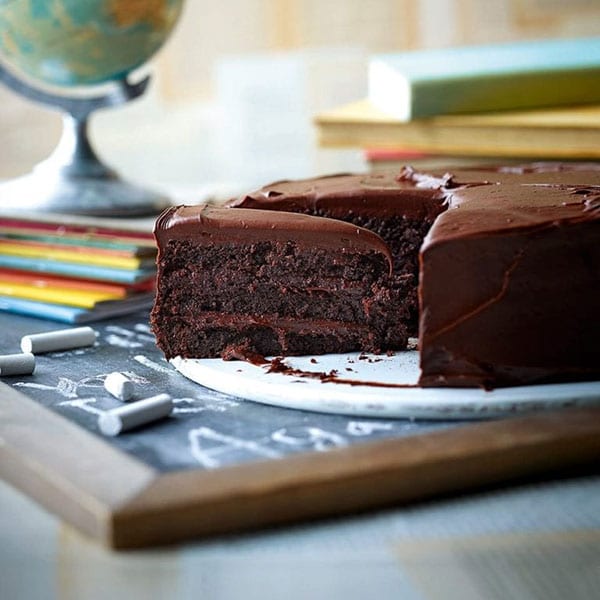 And for big kids…
Raspberry and lemon sponge cake
A simple but zesty variation on a Victoria sponge. Or if you fancy the original version, filled with strawberry jam, we've got that too.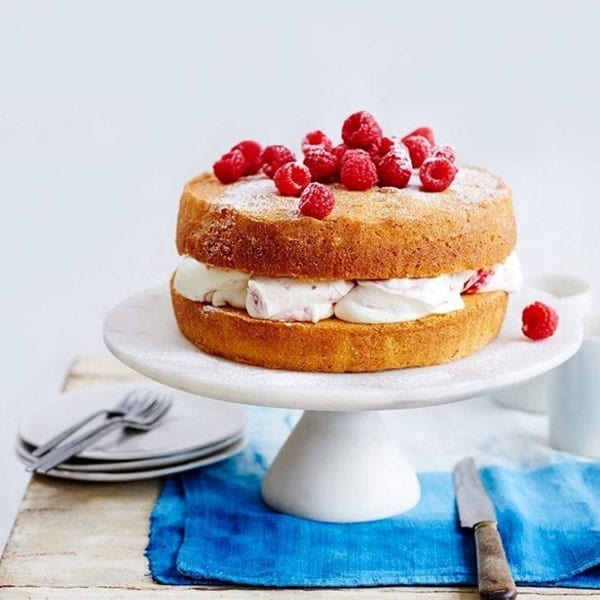 Red velvet cake
Six tiers of bright red sponge are layered between, and slathered in, cream cheese icing. It's simultaneously light and rich – although you'll have a hard time cutting a small slice out of this gigantic creation. Oh well…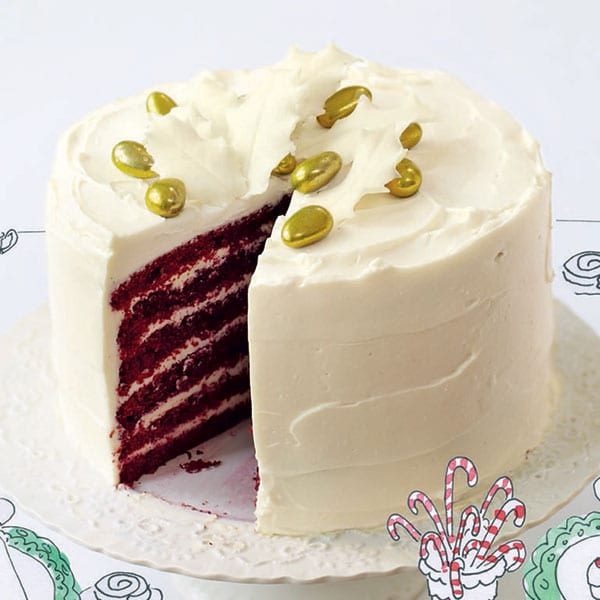 Devil's food cake
A fiendishly indulgent chocolate cake that's made for grown-ups. It should be dense and fudgy for ultimate richness – plus, our one is laced with espresso powder for extra depth of flavour.
Sticky toffee pudding cake
The nation's favourite pud in one show-stopping drip cake extravaganza! Martha Collison has pulled out all the stops out with this beautifully British number.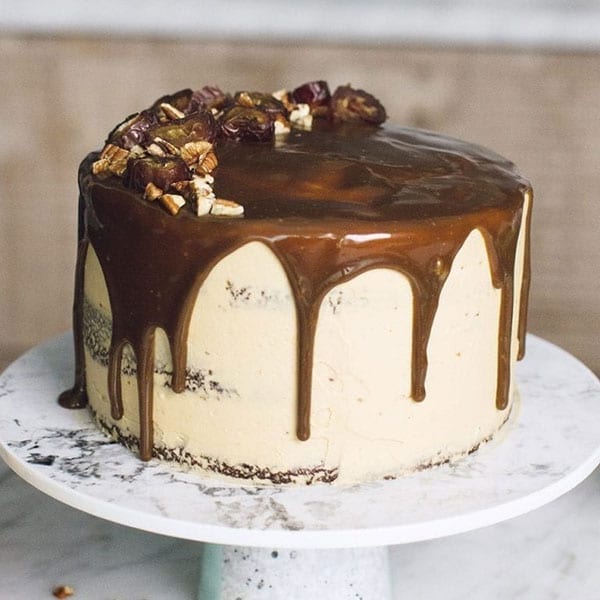 Passion cake
If you're planning on making a naked cake, that's a sign you've reached cake-baking maturity. The barely-there layer of icing gives the final creation an oh-so elegant finish, in an understated, 'yep I really made that' kind of way.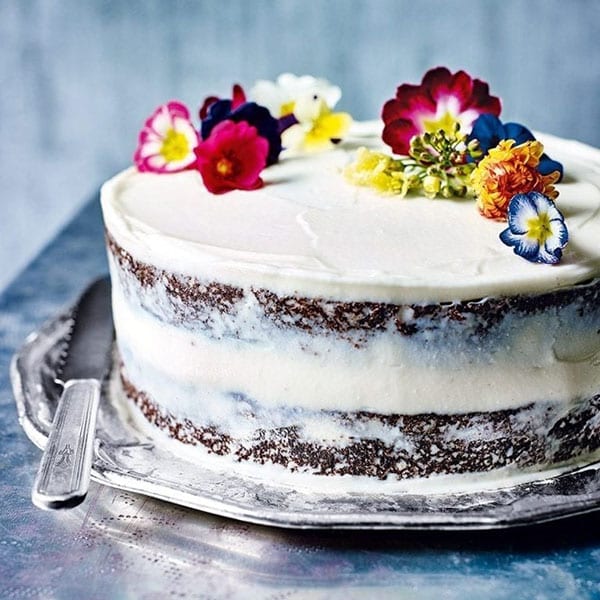 Apple caramel layer cake
The contrast between the tangy apples, tart Greek yoghurt and the syrupy-sweet salted caramel sauce works a treat. Impress the birthday girl or boy with this triple-layered beauty.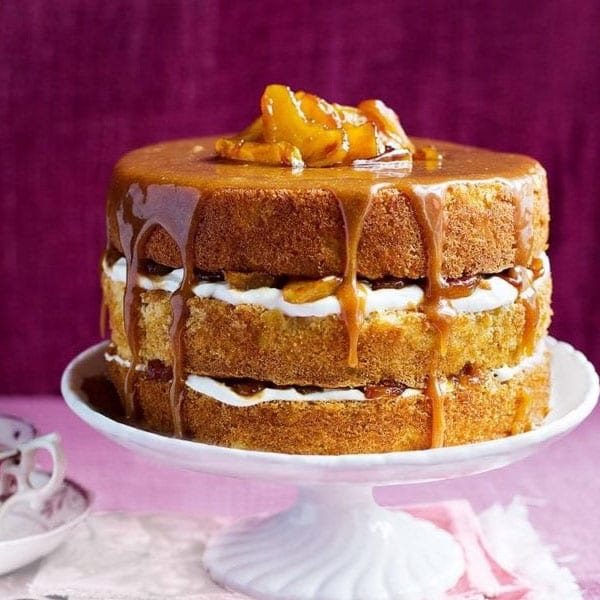 Orange and almond Victoria sponge cake
The addition of ground almonds in this particular Victoria sponge cake packs a slightly richer, more crumbly texture – which we're all for! Fill it with orange butter cream and raspberry jam for an impressive but easy-to-make birthday cake.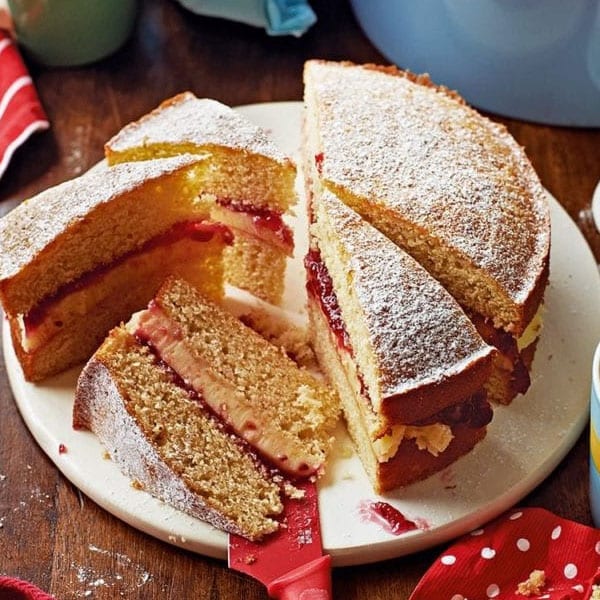 Gluten-free chocolate cake with raspberries
Catering for a gluten-free friend? It's their lucky day because they'll be receiving this fresh cream-filled chocolatey number.
Chocolate soured cream cake
The contrast between the dark chocolate sponge cake and white soured cream buttercream is what makes this cake stand out. Simply cut inside to reveal the surprise!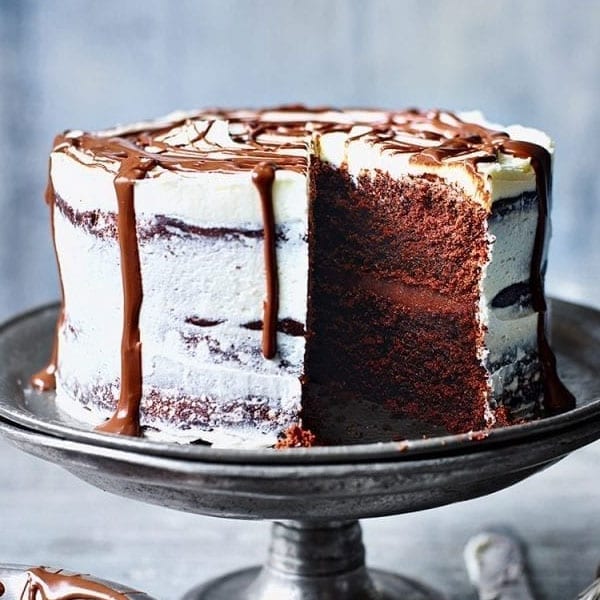 Black forest gateau
There's cake and then there's a gateau, the latter of which blurs the lines between teatime treat and indulgent pud. This one's made for a (grown-up) special occasion, with it's indulgent layers of chocolate sponge, buttercream icing and boozy kirsch-soaked cherries. We've decorated this one with chocolate shards too, for a more striking aesthetic.
Don't forget to check out our white forest gateau too, for those who believe white chocolate is the  most superior choc of them all.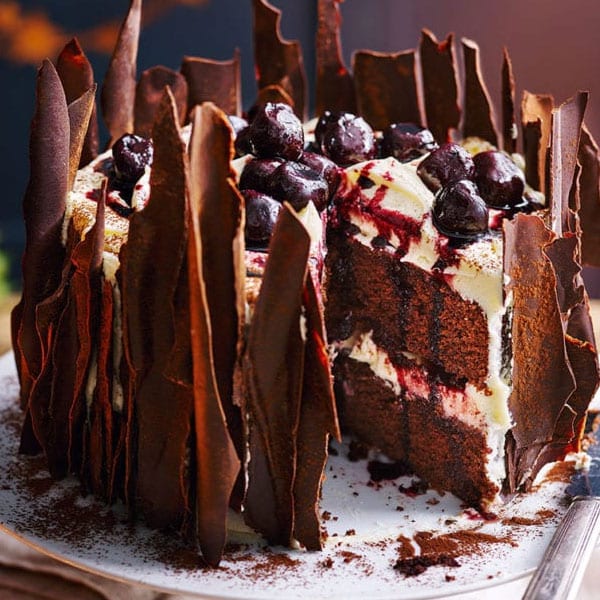 White chocolate, burnt butter and tahini cake
Eric Lanlard combines highly sophisticated flavours in this knockout cake including tahini buttercream, sesame seed brittle and a burnt butter-flavoured sponge.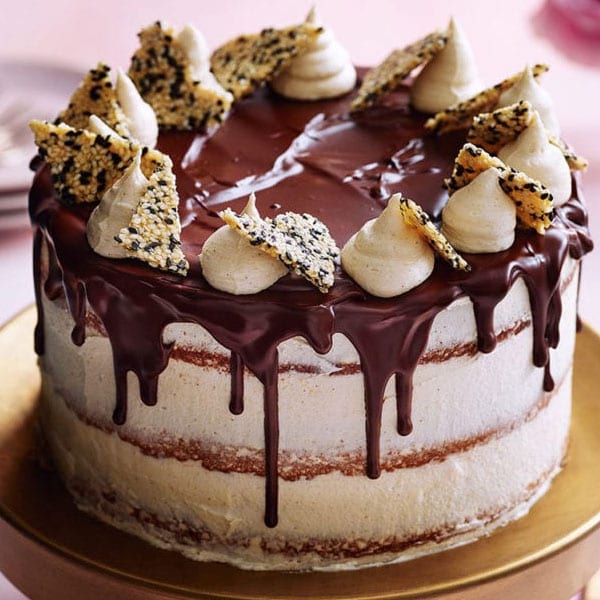 Carrot and cheesecake layer cake
First of all, we have nothing against a classic carrot cake and we have some top-notch options that would all make fantastic birthday cakes. If you want to really push the boat out though, opt for this stunning creation which is streaked with layers of cheesecake and coated in cream cheese icing.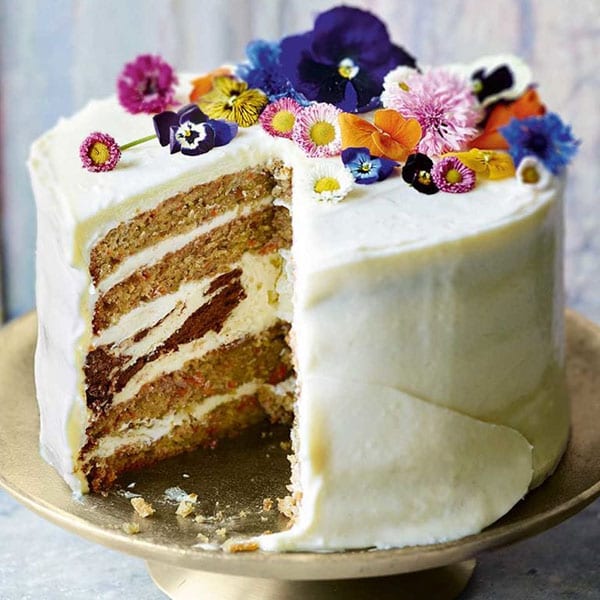 Coffee cake with tiramisu cream
A classic coffee cake always goes down well but we've added a boozy touch and filled it with tiramisu buttercream.
More birthday cake ideas…
Best chocolate cake recipes
Best carrot cake recipes
Subscribe to our magazine
Subscribe to delicious. magazine for HALF PRICE
Subscribe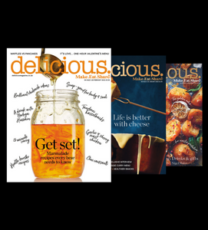 Join our newsletter
Packed with menu ideas, recipes, latest competitions and more...