5 ways to cook fresh fish
Afraid of under-cooking (or worse – overcooking) fresh fish? It's not as tricky as you might think and will open up a whole new array of dishes, once you master the basics. Here, we show you how to cook fresh fish using five tried-and-tested techniques. From roasting to pan-frying, achieve perfectly cooked fish (and extra crispy skin) every time with our simple guide.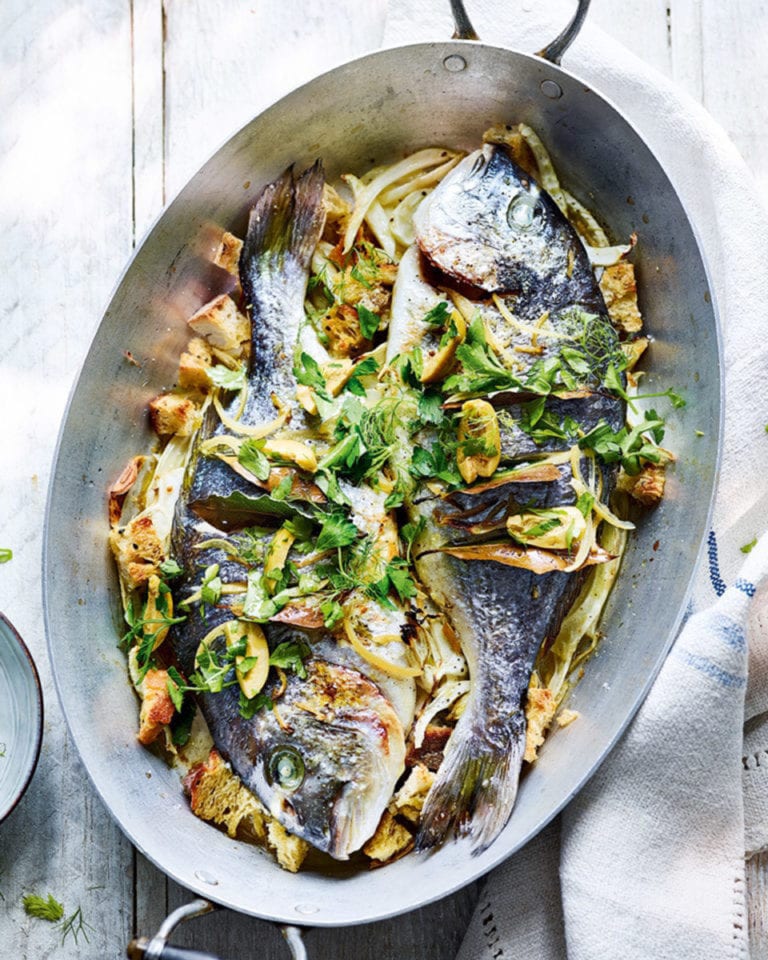 Cooking fresh fish can be, for many, a daunting task. But it doesn't have to be! In most instances, cooking a fillet of fresh fish is quick and easy to do: try serving pan-fried salmon on a bed of greens for a speedy 30 minute meal or consider steaming sea bass (it only takes 8 minutes!) for soft and succulent results.
Top tip: resist the urge to overcook fresh fish as doing so will create dry and tough results. Trust your instincts: if it flakes away easily and is no longer translucent, the fish is cooked through.
5 simple ways to cook fresh fish
Poaching 
This produces meltingly tender results. You can poach fish in a classic court-bouillon, or in olive/rapeseed oil flavoured with fennel seeds, garlic and shallots. Bring the cooking liquor up to a gentle simmer, lower in the fish and remove from the heat. The fish will continue poaching in the hot liquor, and will be ready when the flesh is opaque.
More poached fish recipes:
Poached salmon, with soy, lime, spring onion, and sesame seeds
Fish stew
Smoked haddock and sweetcorn chowder
Grilling 
Best for small fillets of fish such as mackerel and sardines, this method produces a nice, crisp skin. Brush the fillets with olive oil, perhaps adding lemon juice and herbs, and rub the skin with salt. Lay on an oiled baking sheet, skin-side up, and grill for 4-5 minutes until the skin is crisp. Rest for 2 minutes, then push the tip of a sharp knife into the flesh – if it goes through easily, the fish is done.
More grilled fish recipes:
Polenta fish with roasted peppers and orange
Grilled mackerel with herb yogurt and pearl barley
Breaded harissa cod with lemon and red onion couscous
Pan-frying 
This is a quick method for cooking fillets of fish. Use a heavy-based frying pan, preferably non-stick. If you don't have one, it is best to dust the fish with seasoned flour to prevent it from sticking. Make sure your pan is hot, so that you get a good, crisp skin. Fry skin-side down for most of the cooking time, then flip it over for the final 30 seconds to finish.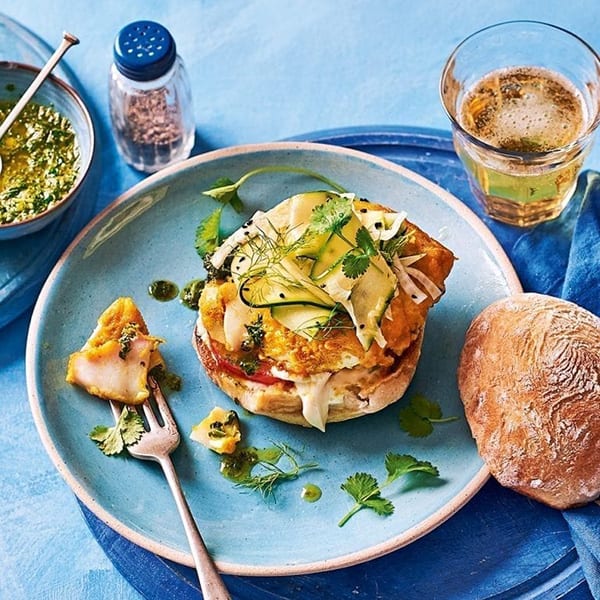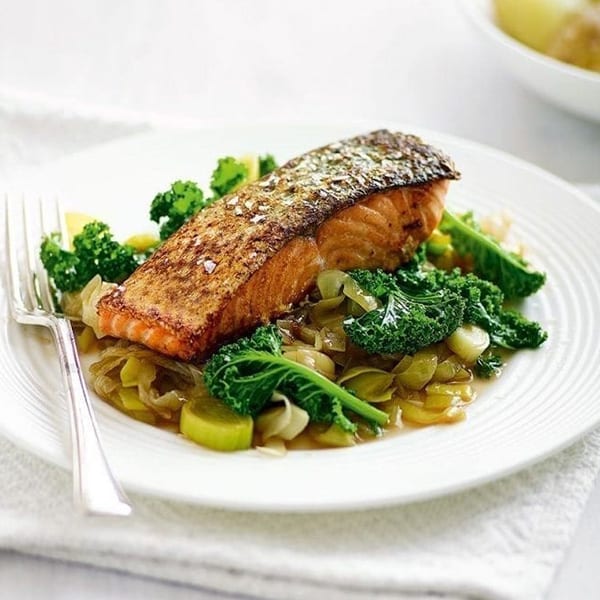 More pan-fried fish recipes:
Quick harissa salmon with giant couscous
Pan-fried sea trout with watercress
Turmeric cod burgers
Currying 
This is a great way to cook fish that is not fresh from the boat that day, or to use up different cuts of fish or shellfish. Fish, unlike meat, doesn't need slow cooking. Drop the fish pieces into a gently simmering curry sauce. Put the largest pieces of fish in first, 1-2 minutes before the smaller pieces. As a rough guide, it takes around 5 minutes for a 100g piece of fish to cook through, whereas a 450g whole fish would take 15 minutes.
More curried fish recipes:
Tomato and tamarind fish curry
Keralan fish curry
Kipper kedgeree
Roasting 
To achieve crisp skin and succulent flesh, you should roast fish in a hot, preheated oven. It can be difficult to gauge the time needed as the weights of fish vary widely, especially with whole fish, but a 500g fish such as john dory will take about 8 minutes. Test if it is cooked in the same way as you would for grilled fish.
More roast fish recipes:
Roast sea bream with fennel, sourdough and preserved lemons
Roast spiced cod
Whole roast fish with lemon and tarragon butterk
Check out plenty more fish recipes:
Sea bass recipes
Salmon fillet recipes
Cod recipes
Mackerel recipes
Subscribe to our magazine
Subscribe to delicious. magazine for HALF PRICE
Subscribe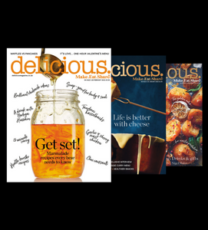 Join our newsletter
Packed with menu ideas, recipes, latest competitions and more...